Heather Strack
Attorney and Counselor at Law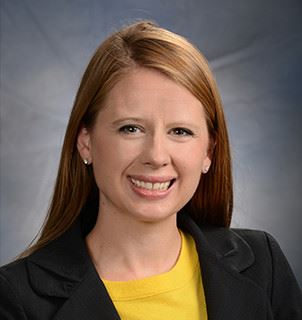 The Harris Law Firm is made of a team of passionate lawyers, men and women who are enthusiastic about the work we do. The best attorneys believe wholeheartedly in what they practice—that's why our family law attorneys are often so successful. Among our team of skilled and experienced lawyers, Attorney Heather Strack stands out as particularly passionate about the needs of children and families during difficult and distressing times. In addition to earning her law degree at the University of Colorado Law School, Ms. Strack received a certificate in Juvenile and Family Law with honors, developing a deeper understanding of her field.
At our firm, Ms. Strack focuses on high-conflict cases, post-decree trial work, appeals, dependency and neglect, and family law cases that involve dealing with small, family-owned businesses. Many of her cases involve drug and alcohol use and abuse or mental health issues. Her passion for children drives her to protect them from the emotional fallout of hostile divorce cases. As such, she believes that trials should be treated as a final resort, preferring to steer clients towards cooperative, synergistic solutions. She is trained in collaborative divorce law and believes that the best solutions for families are often built outside the structure of litigation and trial settings.
However, if a trial is unavoidable, clients can rest assured that they are in capable hands. As an investigative attorney, Ms. Strack has uncovered six-figure assets that were being hidden by the other party, helping bringing transparency to cases with hostile or uncooperative spouses. Her skills as a lawyer allow her to take complex situations and cut to the root of them, drawing clarity out of confusion. She practices law on a volunteer basis as well, as a Pro Bono Appellate Attorney for indigent clients who desperately require legal guidance. She also volunteers as an advocate for children in court, also known as a Guardian Ad Litem.
Attorney Heather Strack combines compassion, drive, experience, and skill into her practice of family law. Her deep understanding of the law is only matched by her deep understanding of people's needs, allowing her to serve families as an effective ally in many different ways.
Professional Recognition
Super Lawyers Rising Stars 2017
Collaboratively Trained Divorce Professional, Colorado Collaborative Divorce Professionals
Bar and Court Admissions
Memberships and Affiliations
Denver Bar Association
Colorado Bar Association
Dartmouth Association of the Rocky Mountains
Education
University of Colorado School of Law, Certificate in Juvenile and Family Law with Honors
Study Abroad program in Accra, Ghana and Bangalore, India
Dartmouth College, B.A. in Geography with a concentration in Critical Urban and Identity Studies
Study Abroad program in Lyon, France at the University of Lyon II
Publications & Presentations
Publications
​​Presentations
2014, University of Colorado School of Law, Women's Law Caucus, "Women in the Law" panel
2016, University of Colorado School of Law, "Careers in Litigation" panel