Kathryn Nelson
Special Counsel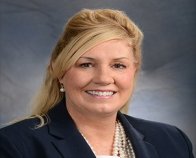 Attorney Kathryn Nelson brings more than two decades of courtroom experience to The Harris Law Firm. After years of handling a wide range of practice areas, she settled into family law, which is what she now practices exclusively.
Kathryn is a Colorado native who attended Heritage High School in Littleton and Colorado State University in Fort Collins, the latter which she attended on a Colorado Scholars Award and President's Scholarship. Kathryn earned her Bachelor of Arts in Political Science and Spanish Minor, graduating in 1986 with honors. Even then, she knew that law was her calling.
Aiming to experience life outside of Colorado for a time, Kathryn moved to San Diego, California to work as a legal secretary, which she did for one year. This experience further validated her desire to attend law school, and helped her further realize her passion for helping people faced with trying circumstances.
After her time as a legal secretary, Kathryn began her legal education at University of San Diego Law School, earning her Juris Doctor in 1990. Her time in law school laid the foundation for her future as a family law attorney, and experiences like studying abroad while being instructed by U.S. Supreme Court Justice Kennedy and other accomplished scholars opened her eyes to the use of the legal system in other cultures.
After graduating law school, Kathryn became a deputy district attorney in Orange County, California. She worked in this capacity as a prosecutor for eight years. While in Orange County, she tried more than 100 cases. She had the opportunity to work with victims of crime, including many victims of domestic violence. These experiences specifically sparked a desire to help people restore their lives back to order, and use the law to make a difference in the lives of not just individuals, but families.
Kathryn spent a total of 12 years in California before returning to her home state of Colorado. Upon her return, she began work as a relief prosecutor for the City of Englewood, but Kathryn admits that her most demanding and rewarding position was being a stay-at-home mom to her sons!
Her diverse experience serves to benefit the family law clients she represents today, and having gone through a divorce of her own with children, she is able to empathize with her clients in a very personal way.
Attorney Kathryn Nelson is a member of:
The Colorado Bar Association Family Law Section
Colorado Women's Bar Association
Douglas/Elbert Bar Association
On the Board of the Metro Denver Interdisciplinary Committee (MDIC)
She is admitted to practice law in both California and Colorado, and in her spare time, she enjoys football, baseball, lacrosse, basketball, and spending time with her three boys.
Denver Business Journal Articles