Kathryn Nelson
Special Counsel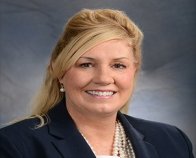 Family law often requires skills that may not seem immediately obvious to those unfamiliar with legal practice. However, any lawyer can attest that 20 years of courtroom experience, nearly a decade of which spent as a public prosecutor, would serve any family law attorney well. Such is the case for Attorney Kathryn Nelson.
Attorney Nelson studied under Supreme Court Justice Kennedy in Austria after earning her law degree from the University of San Diego Law School. Her time abroad studying law helped her understand the myriad ways that law affects the lives of everyday people, which she utilized well as a public prosecutor.
Attorney Nelson's work on behalf of victims of serious crimes (e.g. assault, sexual assault, attempted murder) equipped her with the sensitivity to understand her clients' specialized needs, while developing the necessary aggression and single-minded focus needed to prosecute suspects effectively and with integrity.
She carries this single-minded focus, aggression, and sensitivity into her work today as a family law attorney at The Harris Law Firm. Today she utilizes her skills handling divorce cases, particularly divorce cases involving children. Her goal in every case is to minimize the pain and impact that a divorce can have on children and their families. This value is a powerful testament to her law practice.
Ms. Nelson's zeal for preserving the well-being of children and families has its roots in her own experience—she went through a difficult divorce herself, and the experience taught her the importance of a skilled, compassionate divorce lawyer. Now, she generously donates her skills in her spare time as a board member for the Metro Denver Interdisciplinary Committee. This organization is a non-profit dedicated to helping parents and children deal with the effects of divorce constructively, allowing them to heal and move forward.
Clients who work with Attorney Kathryn Nelson can depend on two things: her sensitivity to the needs of families and children in family law cases, and her absolute dedication to seeking the best solutions possible for her clients. If you are facing a divorce case or are filing for divorce, consider asking Attorney Nelson for her help—she will fight for the resolution that meets the needs of you and your loved ones.