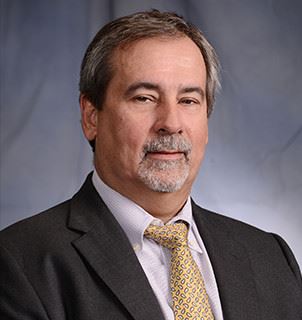 Good practice in any field can benefit from broad experience. Attorney Kevin Massaro applies this principle well to his practice of family law. Attorney Massaro has practiced law for 20 years, much of that time spent as a criminal defense lawyer. As a trial lawyer defending clients from a range of complex legal situations, he has created a practice that is flexible and adaptable to any client's needs.
As Mr. Massaro recognizes the advantages of compromise, he is prepared to be the attorney that a client's situation calls for. In situations requiring careful, cooperative negotiation, he draws upon years of deal-making and negotiation in criminal court. For clients that need strong protection, he can be the aggressive family lawyer the circumstances call for.
At The Harris Law Firm, Mr. Massaro is an invaluable resource to our firm and to our clients, as he handles deeply complex cases, both in a financial and psychological sense. Dealing with criminal cases has made him well-suited to handling the complexities of family law, whether it involves parental rights or domestic abuse.
His practice has also developed to meet the needs of military and law enforcement officers, whose careers are often under threat in personal family law cases. Attorney Massaro knows how to maintain privacy and protect careers during turbulent family law cases. All of the personal needs of his clients are important to Mr. Massaro, not just the needs at hand in the case.
Attorney Massaro's practice focuses on practical, results-based goals—he achieves the client's needs while maintaining integrity, a cornerstone of his personal and professional values. He also remains focused on children's needs in his practice and in his personal life, as he often spends time with his young grandson. His ability to create powerful results for his clients while protecting the needs of their children is a hallmark of his work, as well as a major part of The Harris Law Firm's values and goals.
Presentations & Publications
Publications
Social Media: The Acme Dynamite Kit of Family Law- Law Week Colorado – July 2016
DUI and Divorce: A Bad Marriage? – Denver Business Journal – June 2016
"'Driven' to Good Parenting" - Denver Business Journal – March 2016
Preservation of Social Media in a Family Law Context- The Colorado Lawyer- May 2015
"Marijuana, Driving, and Child Abuse" - Denver Business Journal – February 2015
Social Media: The Spoiliation of Evidence – Denver Business Journal- Sept 2014
Divorce and Crime – Denver Business Journal- July 2014