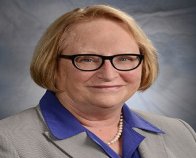 As one of our most experienced family law attorneys, Attorney Margaret Walker brings with her a level of insight and understanding that is difficult to match. She has spent 40 years practicing family law, in addition to years spent as a law professor. Ms. Walker is equipped with a rare combination of legal acumen and emotional understanding that each of her clients can attest to. She also has experience as a social worker, and she is trained in helping reconfigure separated families to still operate as a unit, albeit differently.
Her current practice at The Harris Law Firm specializes in:
Collaborative law
Divorce
Conflict coaching
Mediation
Child support modification
Parenting time agreements
Paternity issues
In her work, Ms. Walker attempts to educate her clients about the impact of certain laws on their life. By tying together the law with the day-to-day realities of her clients, she makes the law accessible and understandable. In this way, she truly provides a way for her clients to understand their best choices, and make informed decisions that will benefit them for years to come. Her passion for and experience in education drive this part of her practice. She has also conducted presentations for family law clients sponsored by the Colorado Bar Association, including a recent presentation titled "Issues to Consider for Those Considering Remarrying."
She is equally committed to ensuring fair settlement for her clients, which allows them to move forward both personally and financially. She brings her social work experience to each and every case, understanding the difficult in completely changing the way a family unit operates. To this end, she helps clients conduct mediation and collaborative divorces. Collaborative divorces are legal proceedings where both sides agree to not pursue litigation—essentially, they ensure that their solution is cooperative and mutually beneficial. For the sake of long-term family health, Ms. Walker passionately believes in the power of collaborative divorce.
Those who work with Margaret Walker can trust in her abilities as a highly skilled and experienced family law attorney, but they can also trust in her deep wealth of knowledge. She seeks to make the law as clear and useful as possible to her clients, providing straightforward translations of the law and its effects on their lives. In this way, Ms. Walker's work as an educator is continuing, but as an educator to her clients and their families.
Denver Business Journal Articles