Stephen W. Vertucci
Partner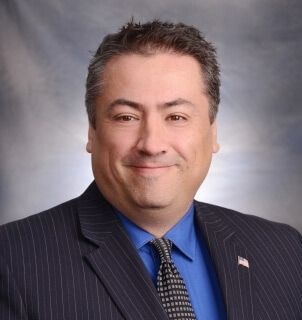 As one of the partners at The Harris Law Firm, Attorney Stephen W. Vertucci is a powerful example of the kind of family law attorneys that make up our team. As a 2012 Avvo Client's Choice Award-winner, Mr. Vertucci works tirelessly on behalf of the families who seek help at our firm, employing his considerable skills and experience as a prosecutor and family law attorney. His legal work began in law school, where worked as an assistant to attorneys preparing for trial. In that time he became a Certified Mediator, and he conducted mediation between landlords and tenants. Mediation taught him crucial skills in developing negotiations in contested disputes.
His work taught him two important lessons:
The importance of patience in negotiation
The importance of preparation for trial
Shortly after graduation, Mr. Vertucci began work as an associate at a family law firm. He worked under skilled and deeply ethical family law attorneys, who taught him how to lead families painlessly through difficult legal decisions. He gained a deep legal and emotional understanding of the role of family law in the lives of everyday people, learning lessons about both trial and negotiation.
Mr. Vertucci developed these lessons into skills as a prosecutor for Maricopa County, equipping him with important trial tactics and experience. While Mr. Vertucci initially worked in family law after graduation, he would not return to it for a few years after gaining valuable experience in court.
Today, after returning to family law, Mr. Vertucci employs all his past experience in his work with clients and their loved ones. He possesses a deep understanding of the emotional needs of families in difficult legal situations, and he fights to protect them from emotional harm while working on their behalf. He mediates cases to provide the best chance at cooperative solutions, but possesses necessary litigation skills should they become necessary. Clients trust Mr. Vertucci because he consistently earns their trust through his effective and compassionate practice of family law in divorce cases, child custody cases, and many others.