Retired Judge Angie Arkin to Speak at Colorado Judicial Conference
We are happy to acknowledge that Retired Judge Angela "Angie" Arkin from The Harris Law Firm's Denver office will be co-presenting two seminars at the 2016 Colorado Judicial Conference. The Colorado Judicial Conference is held every year in September. All judicial officers from county and state courts in Colorado attend.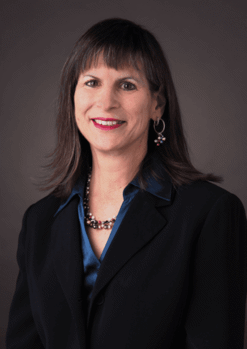 Retired Judge Angela "Angie" Arkin
Angie is thrilled to have been invited to contribute to this important endeavor.
Angie's presentations at the conference will address the subjects of transitioning from the role of a judicial officer to the role of a mediator, and best practices for judges and magistrates in managing interstate domestic relations cases.
Earlier this year, Angie presented four seminars to domestic relations judicial professionals at "Changing Courts for a Changing World: The 2016 DR Best Practice Court Institute for Judges, Magistrates, Facilitators and Sherlocks." Her training topics included paternity, interstate jurisdiction, third-party parenting, and triage of domestic relations cases for better court outcomes.
During her 15+ years on the bench, Angie planned and participated in countless judicial education conferences and seminars, and received an award for her contributions to judicial education from the Colorado Judicial Education Department in 2015. You can learn more about Retired Judge Angie Arkin and the Self Represented Resource Center, and you can contact The Harris Law Firm by filling out our online form or by calling us at (303) 622-5502.
Related Posts:
Posted By
The Harris Law Firm P.C.
Categories:
Contact Our Colorado
Family Law Firm
If you are in need of a compassionate, skilled, and experienced Colorado family law attorney, The Harris Law Firm can help. If you have a legal question about a domestic relations issue, including divorce and the allocation of parental rights, please complete our contact form below. A member of our legal team will be in touch with you soon to arrange a private consultation with one of our experienced attorneys. Together we can find a resolution.