How is Maintenance Calculated in Colorado?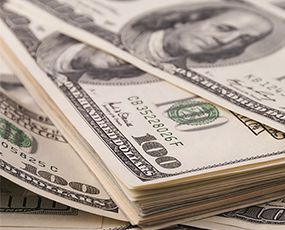 When a couple divorces, there are a number of factors that must be determined before the dissolution can become final. One of these factors is maintenance, also known as alimony. This is a payment that one spouse makes to the other in order for the recipient to maintain the same lifestyle as when the couple was married. Maintenance can be a bit difficult to understand, but it is important to know how it is calculated.
In the state of Colorado, there is a specific formula that is used in order to calculate maintenance. The courts will use 40% of the monthly gross income of the party who earns a higher income less 50% if the monthly adjusted gross income of the party who earns a lower income. If a family has a joint income that exceeds $300,000, this formula does not apply. The courts use other factors in order to determine maintenance. The court may consider the duration of the marriage, the financial situation of each party, the contribution of each party to the marriage and more.
By using this approach, Colorado courts have a more consistent approach to divorce cases involving maintenance. This system was put into place in January of 2014 as the first time the state has had a maintenance formula. There are some exceptions to the matter and there may be a cap regarding the maintenance amount.
Alimony is often awarded if one of the spouses meets one of three conditions. They either cannot make a sufficient living, they lack the resources to support themselves, or they are the primary caretaker for the child or children.
If you are going through a divorce and need help with maintenance, you can trust our Colorado family law attorneys. At The Harris Law Firm, we understand the formula regarding alimony and can work with you to help determine the maintenance amount. Call today.
Posted By
The Harris Law Firm
Categories:
Contact Our Colorado
Family Law Firm
If you are in need of a compassionate, skilled, and experienced Colorado family law attorney, The Harris Law Firm can help. If you have a legal question about a domestic relations issue, including divorce and the allocation of parental rights, please complete our contact form below. A member of our legal team will be in touch with you soon to arrange a private consultation with one of our experienced attorneys. Together we can find a resolution.