Domestic Violence Cases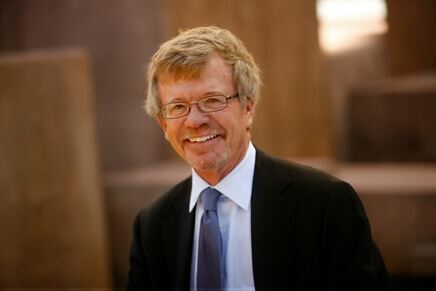 Attorney William R. Rapson of Welborn Sullivan Meck & Tooley, P.C. wrote a guest blog on some the issues around domestic violence.
Individuals in domestic situations – married or not – may find themselves in situations where they are tempted to call the police because of threatened, actual, or perceived violence from their partner.  Where the violence is real there is no question that a call to the police needs to be made. However, the reality today is that well in excess of 90% of the current "domestic violence" criminal filings do not involve real violence but rather involve arguing, shouting, disagreements, pushing, shoving, and other acts that do not involve actual or real serious violence or the threat thereof.
In this latter category, persons who are tempted to call the police to report the "problem" posed by their partner often act on the erroneous assumption that the police will appear, cause the offending party to apologize and leave following the development of an atmosphere of good will and good cheer. Such persons would be well advised to think twice, because the assumption they make is totally erroneous and the following problems may develop:
In 99% of the cases the police will arrest the "offending" party no matter how trivial the problem. Certain incarceration then follows for whatever time it takes to post bail, which could be several days.
Following arrest 99% of the individuals will be prosecuted in a criminal action.
The consequences of the criminal prosecution are enormous and include, but are not limited to: (a) significant legal expense that the parties may not be able to afford, (b) a "no contact restraining order" that will generate significant emotional and other living issues for several weeks before it can be dropped, (c) the expenditure of time and effort and worry and concern, (d) a conviction record that could impact future employment opportunities and (e) other unintended (e.g., a federal prohibition on the possession of any firearms) and unforeseeable consequences.
Relationship problems may develop. The prosecuted party may experience distrust and other problems that will impact the health of a long-term relationship. In some instances, there may be forms of retaliation that develop.
The bottom-line is that a call to the police to report "domestic violence" should be considered carefully with an understanding of the significant consequences such a call will entail.
Welborn Sullivan Meck & Tooley, P.C.
1125 17th Street, Suite 2200, Denver, CO 80202
MAIN: 303-830-2500
Posted By
William R. Rapson
Categories:
Contact Our Colorado
Family Law Firm
If you are in need of a compassionate, skilled, and experienced Colorado family law attorney, The Harris Law Firm can help. If you have a legal question about a domestic relations issue, including divorce and the allocation of parental rights, please complete our contact form below. A member of our legal team will be in touch with you soon to arrange a private consultation with one of our experienced attorneys. Together we can find a resolution.