Divorce vs. Annulment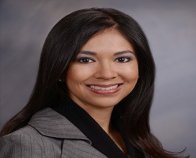 In order to get an annulment, or a "Declaration of Invalidity," you must show to the Court that there was something unlawful about your marriage.
For example, a marriage may be declared invalid if:
A party lacked capacity to consent to the marriage at the time the parties got married because of mental incapacity or because of the influence of alcohol or drugs.
A party is unable to consummate the marriage and the other party did not know of this inability beforehand.
There was a fraudulent representation that went to the essence of the marriage.
One or both parties entered the marriage under duress.
One or both parties entered into the marriage as a jest or dare.
A party was under age as provided by law and did not have consent of their parents or judicial approval.
A marriage will be held "void" or prohibited by law if:
One of the parties is already married
It is a marriage between relatives
It is a marriage, which is prohibited by law in the place where the marriage was contracted
In contrast to an annulment, a divorce recognizes a marriage existed and has ended. Whether a couple decides to obtain an annulment or divorce is their decision. Many individuals seek an annulment when religious factors prohibit them from a divorce.
At The Harris Law Firm, we can help you with either form of marriage dissolution. We understand this is a difficult decision and the process to end your relationship can be overwhelming. Allow our Colorado divorce attorneys help you. We take the time to get to know you personally and will prioritize your needs. Please call us at your convenience to schedule a consultation with one of our lawyers. We are happy to assist you.
Posted By
Sangeetha Mallavarapu
Categories:
Contact Our Colorado
Family Law Firm
If you are in need of a compassionate, skilled, and experienced Colorado family law attorney, The Harris Law Firm can help. If you have a legal question about a domestic relations issue, including divorce and the allocation of parental rights, please complete our contact form below. A member of our legal team will be in touch with you soon to arrange a private consultation with one of our experienced attorneys. Together we can find a resolution.