Antonio Anduaga
Attorney and Counselor at Law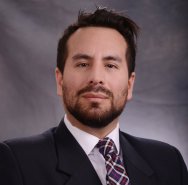 Before I moved to Colorado, I was a practicing attorney in Peru and focused on International Public and Ecclesiastical Law. When I came to the U.S., I was admitted to the University of Colorado Sturm College of Law where I obtained my J.D. and a degree from the International Business Transactions LL.M. program.
When I lived in Peru, I worked for the Superior Court of Justice as an intern and as a judge´s assistant. Since I moved to the State of Colorado, I have gained experience in transactional law, international arbitration, litigation and family law. I am fluent in Spanish, French, and English.
My family has always been a great inspiration to me and they are an invaluable source of support. I believe that the practice of family law is one of the most personal areas of the law, and it is important to me to be able to provide fair, respectful, and effective solutions when a domestic relations conflict arises within a family environment. I believe that The Harris Law Firm shares my holistic approach to resolving legal issues in a way that honors the client and their family.
I enjoy having the opportunity to be involved in my community and am currently associated with the Hispanic Bar Association, the Colorado Bar Association, and the Global Chamber. It is my intention to be the liaison between these organizations and Colorado's Hispanic population. Because being an active member of the community is important to me and to my family, I recently created a small scholarship fund in the name of my grandmother Rita Corvacho at the IBT LL.M. program at the University of Denver. This fund was established by my family help international students who intend to study law in the United States.
I was awarded the Outstanding LL.M. Student Award from the Sturm College of Law in 2015, and received a letter of Recommendation from former Dean Marty Katz. I hold several certificates of recognition for my work with the Arbitration teams from DU, and my internship at the Office of Administrative Courts. I am currently the Assistant of Hon. Judge Edwin Felter in his Administrative Law class, and I volunteer in the Legislative Affairs committee of the Hispanic Bar Association. I am also a member of the Young Professionals Committee of the Global Chamber. As I embark on my new career as a family law attorney in the State of Colorado, my goal is to be a legal resource to those in the Hispanic community who need assistance and guidance with matters pertaining to Colorado family law.
On a personal note, I enjoy traveling, meeting and getting to know new people, understanding their cultures, and enjoying the cuisine from many different countries. I enjoy reading biographies, learning new languages, playing video games, and having stimulating conversations and social interactions with my many friends and colleagues.
In his spare time, Antonio loves to travel.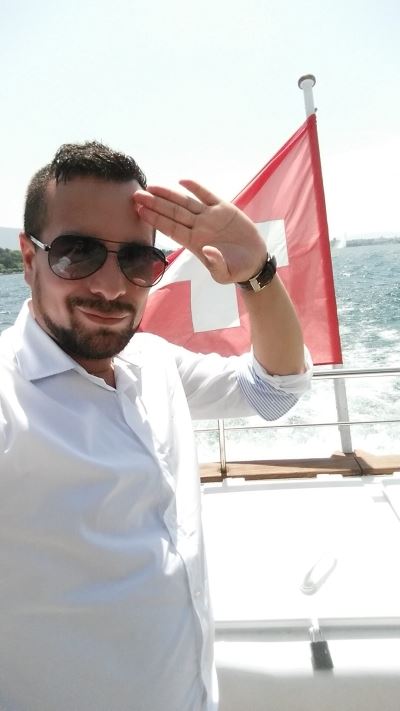 (Antonio is pictured doing what he loves most, traveling! He is pictured here sailing at the Lac Léman in Geneva, Switzerland)​
Bar and Court Admissions
Memberships and Affiliations
Hispanic Bar Association
Colorado Bar Association
Young Professionals Committee of the Global Chamber
The International Legal Honor Society of Phi Delta Phi
Education
University of Denver
University of Colorado Sturm College of Law - J.D. & LL.M. in International Business Transactions
Pontifical Catholic University of Peru – J.D. Equivalent & Licensed Attorney
Publications and Presentations
Publications:​