Dianne Van Voorhees
Attorney and Counselor at Law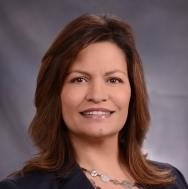 Professional Background
Dianne is an Associate at The Harris Law Firm, P.C. Her practice is exclusively in the area of Colorado family law. She advocates for the rights of her clients with domestic relations matters associated with divorce and custody. Dianne has represented parties who also endured domestic violence, sexual assault, employment discrimination, immigration issues, landlord tenant disputes, and others whose children needed advocacy for their children's educational needs. As a volunteer member of several metro are access to justice committees, the former executive director of Metro Volunteer Lawyers, a former municipal court judge, a former Chair of the Juvenile Justice and Delinquency Prevention Council of Colorado, and a private practitioner, Dianne has both witnessed and assisted lawyers, clients, and pro se litigants with maneuvering and finding resources to address the multitude of intersecting legal issues that often accompany domestic relations matters.
AWARDS & HONORS
Denver American Indian Commission Mayor's Diversity Award 2015
Denver Indian Center, Inc.'s 2015 Local Community Impact Award
Adams Broomfield Bar Association's 2012 Citizen of the Year Award (honored with the other dedicated 17th Judicial District ATJ Committee members)
PUBLISHED CASE
People ex rel. M.D., 2014 COA 121, 338 P.3d 1120: Successfully represented Foster Parent-Intervenors: In this dependency and neglect proceeding, C.D. (father) appealed from a judgment allocating a majority of parenting time and sole decision-making authority for M.D. (the child) to V.S. and C.S. (the foster parents). Affirmed.
GOVERNMENT AND NON-PROFIT BOARDS
Fort Lewis College Board of Trustees, Trustee (Appointed by Gov. John Hickenlooper 2017)
Access to Justice Resource Group, President (2016 to present)
Colorado Juvenile Justice and Delinquency Prevention Council (JJDPC), Councilmember (appointed by Gov. Bill Owens in 2004) and former Chair (appointed by Gov. Ritter 2007). Worked to intervene on behalf of children in the juvenile legal system, monitor the conditions of juvenile services, and coordinate resources to empower youth to be productive members of society. Resigned as Chair in 2011, but continued to serve as a Councilmember per Gov. Hickenlooper's appointment until June 2013.
PROFESSIONAL ASSOCIATIONS AND MEMBERSHIPS
Colorado Municipal Judges Association, Member (April 2016- July 2017)
Colorado Supreme Court Pre-Approved Mentor, Colorado Attorney Mentoring Program (2015-present)
17th Judicial District Access to Justice Committee (Recipients of the 2012 ABBA's "Citizen of the Year" Award) Member since 2008, Chair (July 2015- October 2017)
1st Judicial District Access to Justice Committee, Member since 2010, Chair (2018)
Sean May Memorial Run/Walk Committee, Member (2008-present)
Colorado Bar Association and CBA Family Law Section, Member (2007-present)
Denver Bar Association, Member (2007-present)
Adams/Broomfield Bar Association, Member (2007-present)
Arapahoe County Bar Association, Member (2007-2017)
Douglas/Elbert Bar Association, Member (2007-2017)
1st Judicial District Bar Association, Member (2007-present)
Member, Colorado Women's Bar Association (2007-present)
Colorado Coalition for Minority Youth Equality, Member (2001-2004)
Former Member, Denver Domestic Violence and Legal Issues Committee (2008-2016)
Graduate of the 2011 Class, Colorado Bar Association Leadership Training (COBALT)
PUBLICATIONS & INTERVIEWS
PROFESSIONAL AND ACADEMIC PRESENTATIONS
Family Law and Bankruptcy: What Every Family Law Attorney Should Know, Family Law Basics CLE (February 2017)
The Indian Child Welfare Act, Family Law Institute CLE (August 2016)
In the Trenches, Hanging Your Shingle CLE (August 2016)
Career Transition: Preparing/Planning for Life's Obstacles When All You Wanted to Do Was Plan Your Career, Small Firms, Big Success (2016)
Denver Bar Association Pro Bono and Public Interest Law Panel at DU Law (2015)
PISA Week: Working in Public Interest Law (2013)
Regular and on-going presentations about pro bono legal services and overviews of the basics of Colorado Family Law (2007-Present).
Presentation to federal employees about opportunities and resources for doing pro bono work (Dec. 2013).
Lecture at Arapahoe Community College about Urban Indians, legal needs and issues, and my experiences as a Native American attorney (Nov. 2013).
Participated in a panel discussion for the Annual Educating Tomorrow's Lawyers Conference about the core competencies that entry-level lawyers need (Oct. 2013).
Provided testimony at the Access to Justice hearings in Adams, Arapahoe, and Denver Counties (Sept. and Oct. 2013).
Presentation at DU Law School about the Native American population in Colorado and the access to justice issues they face (Mar. 2013).
Overview of Contempt Prosecutions and Enforcing Orders and Judgments in Family Law, Faegre Baker Daniels CLE training for MVL Post-Decree Clinic Volunteers (Apr. 5, 2012).
Presentation: "Indian Child Welfare Act, and the Racial and Political Distinctions at Play" for the E-RACE Conference "Eradicating Racism and Colorism Everywhere!" EEOC (Aug. 18-20, 2009).
Panelist, "Voices of Resilience - American Indian Genocide" for the Colorado Coalition for Genocide Awareness and Action, the Mizel Museum, and the Colorado History Museum (Jan. 26, 2009).
Presentation: "Health Disparities in the Native American Community" at the Coalition of Colorado Civil and Human Rights Leaders conference (Sept. 24, 2007).
Presenter and moderator for University of Denver College of Law Continuing Legal Education Symposium: "Issues and Perspectives on the Indian Child Welfare Act" (Feb. 13, 2004).