Jason Thacher
Attorney and Counselor at Law
Jason Thacher is an Attorney at The Harris Law Firm who represents clients from our Denver office. He focuses his practice on matters of divorce and family law, including high-conflict resolution, child custody and parenting time, and spousal support.
Jason grew up in the south Denver suburbs and graduated from Highland Ranch High School. He attended the University of Colorado Denver, where he earned his B.A. with the highest honors in Political Science and International Relations. Following undergrad, he attended Boston University School of Law, where he earned his J.D.
A firm believer that guiding people through difficult times can be one of the most rewarding experiences, Jason has dedicated himself to exclusively helping clients navigate Colorado's family court system. This focus has allowed him to amass extensive hands-on experience counseling individuals and families in a range of family law proceedings, and to master a deep understanding of the intricate laws that govern his clients' cases.
In his practice, Jason prioritizes an attentive, personalized approach. He listens to clients and leverages his insight to help them explore solutions that are not only applicable in context of the prevailing laws, but also clients' unique circumstances and goals. He knows that while most clients have an idea of how they'd like their cases to end, it is his job to reconcile their objectives with the reality of their situations. This requires a committed effort toward creating the candor and trusting relationships that allow him to thoroughly explain the dynamics of their cases, discuss their strengths and weaknesses under the law, and develop creative solutions and back-up plans to help them navigate the journey ahead.
Having worked on many challenging cases during his time in practice, Jason is keenly aware of the need to be flexible. Whether it is seeking out answers to difficult questions, conducting research into niche statutes or resources, or vetting possible experts, he adapts and communicates findings quickly so clients can make informed decisions at every stage of their cases. This level of adaptability and efficiency have earned him praise from peers, judges, and clients alike.
Outside of the courtroom, Jason is an avid skier (Ikon), aspiring photographer, and recovering Rockies fan. He's a passionate road biker who regularly rides 100 miles to criteriums and charity races. He also enjoys being a foster dad to many a cat, and has even adopted a calico named Yzma.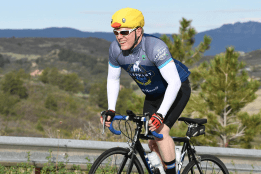 Colorado Bar Association
Denver Bar Association
Rhone Brackett Inn of Court
Boston University School of Law, J.D.
University of Colorado Denver, B.A. in Political Science and International Relations
Work Life Balance and Ethics, Rhone Brackett Inn of Court, Oct. 2022
Contemporary Ethics Zoom Trivia, Rhone Brackett Inn of Court Apr. 2021
6th Amendment and Voir Dire, Rhone Brackett Inn of Court, Mar. 2018
Panelist, Modern Law Practice Seminar, Colo. Bar Assn., Mar. 2018
Mindfulness and Lawyering, Rhone Brackett Inn of Court, Feb. 2017