Javed M. Abbas
Attorney and Counselor at Law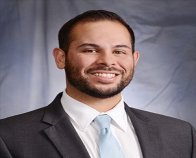 The stakes are always high in any divorce. Your most significant personal relationships, your home life, your finances, and your daily routines are going to change. This can be a very scary time because, although no one "wins" in a divorce, many people can walk away feeling like they "lost" things they hold most dear. It will never be more important for you to make reasonable and clear headed decisions. The sad reality is the stress you will experience will make this more difficult than ever.
Javed M. Abbas will help you make reasonable decisions to help protect you from financial disaster, to help protect your relationship with your children, and to help protect your future mental health by helping you foster a positive co-parenting relationship.
Mr. Abbas has successfully argued cases involving significant mental health, substance abuse, domestic violence, child safety, violations of court orders, and complicated financial issues. He works hard to settle your case on terms that serve your best interests and the best interest of your children. If a trial becomes necessary, then he will work tirelessly to ensure that he is thoroughly prepared for your day in court.
Mr. Abbas was born and raised in Pittsburg, TX and is the child of divorced parents. His parent's divorce was a significant experience in his life, but it did not stop him from graduating from Texas State University with honors, earning a commission as an Air Force officer after completing his R.O.T.C. training with honors, and earning his M.B.A. with highest honors from Touro University before graduating from the University of Colorado School of Law and dedicating himself to practice of family law.
His personal and professional experiences make him especially well-suited to provide you with the advice and advocacy you need in this important time in your life.
Bar and Court Admissions
Memberships and Affiliations
Minoru Yasui Inn of Court
Education
University of Colorado School of Law
Touro University – M.B.A. Summa Cum Laude
Texas State University – B.A. History & Philosophy Cum Laude
Publications and Presentations
Publications:
Presentations:
"How to Succeed in Your First Legal Job" – JD Pathways University of Colorado
Pro Bono