Javed M. Abbas
Intake Attorney
The stakes can be high in any divorce or family law case. With the potential to impact numerous aspects of your life, from your family and finances to your emotional health, it's normal to have fears about your future, and concerns about what steps you should be taking with your potential case. Fortunately, there are caring and compassionate professionals who can provide the support you need during these difficult times.
As an Intake Attorney at The Harris Law Firm, Javed M. Abbas can help you take the first and most influential steps in your case by shedding light on your unique situation, and providing the insight you need to make informed decisions that protect your family, financial well-being, and future.
An experienced advocate who's helped clients overcome significant hurdles involving domestic violence, child custody, complicated financial issues, and other matters of divorce and family law, Mr. Abbas has the breadth of experience to help potential clients better understand what they're up against, as well as their legal rights and available options.
Knowing that families across Colorado contact The Harris Law Firm in times of tremendous need, Mr. Abbas takes the time to listen to potential clients' stories, their concerns, and any questions they have. Mr. Abbas is adept in evaluating a range of complex claims, and can help you find the right resources and team members to guide you through your legal journey, whatever it may be.
Mr. Abbas was born and raised in Pittsburg, TX and is the child of divorced parents. His parent's divorce was a significant experience in his life, but it did not stop him from graduating from Texas State University with honors, earning a commission as an Air Force officer after completing his R.O.T.C. training with honors, and earning his M.B.A. with highest honors from Touro University before graduating from the University of Colorado School of Law and dedicating his professional career to family law.
Mr. Abbas' personal and professional experiences make him especially well-suited to act as one of your first points of contact when you reach out for help from The Harris Law Firm, and his passion for helping real people through tough times sets the tone for what you can expect from our entire team.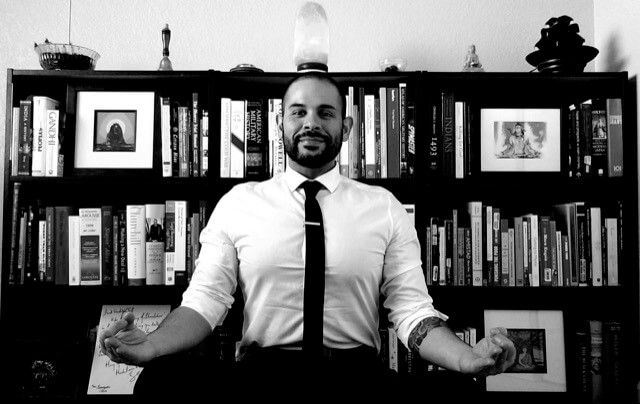 Super Lawyers Rising Stars, 2019-2022
Distinguished Achievement: Recent Alumnus from CU Law
University of Colorado School of Law
Touro University – M.B.A. Summa Cum Laude
Texas State University – B.A. History & Philosophy Cum Laude
Publications:
"The Impact of Substance Abuse on Marriage and Family" – Law Week Colorado
"Should Family Lawyers Take a Hippocratic Oath?" – Law Week Colorado
"Will My Colorado Child Support Obligation Terminate When My Child Turns 19?" – Denver Business Journal
Presentations:
"How to Succeed in Your First Legal Job" – JD Pathways University of Colorado