Jennifer Workman
Attorney and Counselor at Law
Jennifer Workman is an attorney at The Harris Law Firm. A Colorado native and a child of divorce, her connection to family law began at a young age. That deep and personal understanding of how divorce can affect a child and family led her to pursue a career in that field. Before attending law school at the University of Colorado at Boulder Law School and Charlotte School of Law, she earned a Bachelor's Degree in English from the University of Colorado at Boulder with a Minor in Philosophy. She now focuses her time handling cases involving probate, estate planning and other family law issues.
At the Charlotte School of Law, Jennifer served as the founding member and president of the Member of the Military Advocacy Law Society as well as serving as the Social Club Chair for the Student Bar Association. While in school, she worked as a legal intern and eventually worked her way to becoming an extern and later a supervising extern before moving back to Colorado to continue her career in her home state.
Outside of the legal world, Jennifer enjoys hiking, kayaking, and other outdoor activities.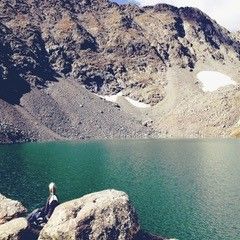 Mohawk Lake in Breckenridge, Colorado.
Hunt Law, PLLC, Charlotte, North Carolina - Legal Intern from 2011-2012
Kennedy Family Law, Charlotte, North Carolina - Legal Intern from 2012-2012
Family Law Clinic, Charlotte, North Carolina - 2011-2013
Child Abuse, Dependency, and Neglect Clinic, Charlotte, North Carolina - Legal Intern, Extern, and Supervising Extern 2011-2013
Criminal Defense Clinic, Boulder, Colorado - 2013-2013
Feldmann Nagel, LLC, Denver, Colorado - February 2013- September 2017
Cordell and Cordell, PC, Denver, Colorado - September 2017- August 2018​
Best Lawyers "Ones To Watch" 2022
Colorado Bar 2013
Colorado Bar Association
Denver Bar Association
Jefferson County Bar Association
Family Law Bar Association
Undergrad 2006- 2010 - University of Colorado at Boulder

Bachelor's in English and Minor in Philosophy
Concentration in Spanish
Club Volley Ball
Club Soccer
Charlotte School of Law

Concentration in Family Law
President and Founding Member of the Military Advocacy Law Society
Student Bar Association – Social Club Chair
Pro Bono Honors Recipient
University of Colorado at Boulder Law School
Orange Book Committee- Marital Agreements
Metro Volunteer Lawyers
Mi Casa Legal Night
Veteran's Benefits Free Legal Clinic
Wills for Heroes
Judge for CU, DU, and Southern Colorado Mock Trials