Jonathan J. Bereman
Attorney and Counselor at Law
Jon joined The Harris Law Firm in 2019 following five years in Chicago, Illinois, where he became one of the most experienced and highly-acclaimed young divorce lawyers in Chicago. Jon has developed a reputation for guiding his clients through high conflict situations with a calm and reasonable approach with the goal of negotiating an advantageous settlement wherever possible, but he is also an accomplished litigator who vigorously defends his client's interests in court. Jon prides himself in demanding nothing but excellence in properly, intelligently, and honorably representing the people who come to a divorce lawyer for help.
In 2015, 2016, 2017, 2018, and 2019, Jon was named an "Emerging Lawyer" by the Leading Lawyers Network. In 2018 and 2019, Jon was named a "Rising Star" by Super Lawyers. The Leading Lawyers Network recognizes lawyers who represent the top 2%, and the Super Lawyers recognizes lawyers who represent the top 2.5%, of all lawyers who are under the age of 40 or practicing less than 10 years. Both select top lawyers who are peer-recommended based on their legal skills, reputation and experience.
Throughout his career, Jon has been the lead attorney successfully securing decisions for his clients, including a $138,000.00 child support judgment that was affirmed on appeal, dismissal of an emergency petition to restrict his client's parenting time, and a $50,000.00 judgment for attorney's fees, as well as hundreds of other favorable outcomes involving complex issues of business valuations, characterization of marital and non-marital assets of multimillion-dollar estates, child support, maintenance, and highly-contested child related matters.
Jon's practice is deeply rooted in his dedication to the service of others. Jon has worked as a volunteer attorney and was as a Member on the Associate Board at the Legal Aid Society of Metropolitan Family Service, and while in law school received the Commitment to Community Award in recognition of his work at the Cook County State's Attorney's Office and Federal Public Defender's Office for the Southern District of Ohio.
Jon grew up in Fort Wayne, IN, and graduated from Indiana University. Jon also spent two years at Indiana Institute of Technology, where he was a member of the six-time NAIA national champion baseball team. In his free time, Jon enjoys spending time with his family and Wheaten Terrier, Kinley, as well as traveling, cooking, and watching a Seattle Mariners baseball game or Indiana Hoosiers basketball game.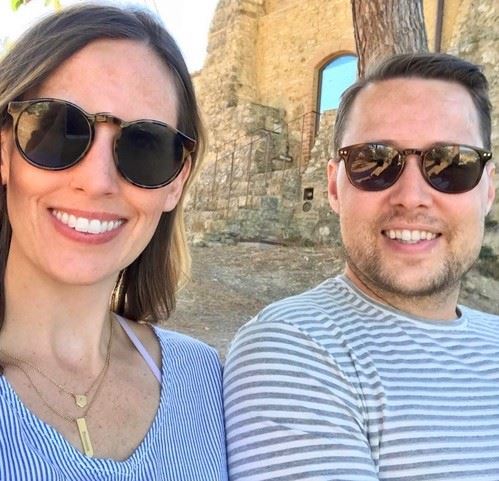 Jon and his wife, Alli, in San Gimignano.
Cases Reported:
2018 IL App (1st) 1172237-U;
Notice, A Nullity, Illinois Trial Court Divorce Digest, Volume 6, Issue 13, March 2015
State of Illinois, 2013
Colorado Supreme Court, 2019
Colorado Bar Association
Denver Bar Association
Illinois Bar Association
Chicago Bar Association
University of Dayton School of Law, Juris Doctor (J.D.), 2013
Indiana University, Bloomington, Bachelor of Science (B.S.), 2010
Speaker at the University of Chicago's Science Education Partnership Award (SEPA) program
Volunteer attorney and Member on the Associate Board at the Legal Aid Society of Metropolitan Family Service