Kathryn Nelson
Special Counsel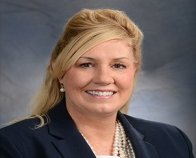 After more than 26 years in the courtroom, Kathy Nelson settled into an exclusive family law for both professional and personal reasons. As a Colorado native, she attended Heritage High School in Littleton and Colorado State University in Ft. Collins on a Colorado Scholars Award and President's Scholarship. In 1986, she graduated Magna Cum Laude from the Honors Program with a Bachelor of Arts in Political Science and a minor in Spanish. She knew that law school was her calling, but also wanted to experience life outside of Colorado.
She moved to San Diego, California and attended the University of San Diego Law School and received her juris doctor degree in 1990. During this time, she also studied abroad for a period of time during law school in Salzburg, Austria where was instructed by United States Supreme Court Justice Kennedy, a law professor from Edinburgh, Scotland, and other accomplished scholars from around the globe. This instruction opened her eyes to the use of the legal system in other cultures.
Kathryn began her legal career as a deputy district attorney in Orange County, California where she remained as a prosecutor for eight years. In this capacity, she tried over 100 cases and had the unique opportunity to deal with numerous victims of serious crimes. She specialized in domestic violence cases for a period of time, where she heard victims' stories and sympathized with what they had been through, trying her best to find ways to help them out of their cycle and put their lives back in order. She learned that she could make a positive impact, and felt that she could connect with people and show them how the law could be used to make a difference in their lives and help them in extremely difficult and extraordinary times.
After 12 years, she returned to her home state of Colorado. While starting a family of her own, she acted as a relief prosecutor for the City of Englewood and worked on appeals for the Colorado Attorney General's Office. However, once her third son was born she knew she needed to be at home while her boys were young and spent several years as a stay at home mom.
As her boys began to become more independent, it was Kathryn's desire to again help victims, this time the children of divorce, which lead her to family law. Although in a different arena, she uses her interpersonal skills in order to help parents and clients get through the divorce process, hopefully, as amicably as possible. She has found that the law and other resources can be utilized to help people through a painful process and put the pieces back together. Her skills as a prosecutor have never been put to rest, however, as there are always those cases which end up in the courtroom.
After having gone through her own divorce involving her three children, she made a commitment to practice family law exclusively. She has witnessed first-hand the impact of divorce on children, and learned that there are ways to minimize this impact. She can uniquely relate to her clients and help them see that they will survive this experience and their lives can move forward in a positive direction.
In her spare time, Kathy Nelson can usually be found on football fields, baseball diamonds, lacrosse fields, basketball courts, cheering on her 3 boys!
Bar and Court Admissions
The Colorado Bar Association Family Law Section
Colorado Women's Bar Association
Douglas/Elbert Bar Association
On the Board of the Metro Denver Interdisciplinary Committee (MDIC)
Memberships and Affiliations
Admitted to practice law in California and Colorado
Education
The University of San Diego Law School –J.D., 1990.
Colorado State University in Ft. Collins – B.A. in Political Science, magna cum laude, 1986.
Publications
Pro Bono
On the Board of the Metro Denver Interdisciplinary Committee (MDIC - A non-profit organization consisting of attorneys and mental health professionals which is dedicated to helping children and parents through divorce).