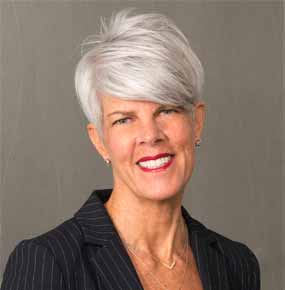 Rebecca Wiard is a Denver native. She attended George Washington High School in Denver and the University of Colorado, Boulder. She obtained a Master's Degree in Rhetoric and the Teaching of Writing at the University of Colorado at Denver. After teaching high school English at Denver Academy, Rebecca continued her teaching career at the University of Colorado at Denver and Metro State University where she taught all levels of composition including research and analytical writing. Rebecca moved from teaching to working in instructional design where she travelled to college campuses and trained professors how to create online courses. It was her love of teaching writing and analytical skills that led to a career in law.
Rebecca attended John Marshall Law School in Chicago and where she focused on trial advocacy. She was also a member of the John Marshall Mediation team. During law school, she worked at Illinois Legal Aid Online where she helped create self-help online legal tutorials.
After law school, Rebecca began working as a Deputy District Attorney in Colorado. She prosecuted felony and misdemeanor cases in multiple counties in Colorado including Eagle, Morgan, Logan and Alamosa among others. As a result, Rebecca is a seasoned trial attorney. Most recently, Rebecca worked as a City Attorney prosecutor in Denver. As a prosecutor, Rebecca found her passion in fighting for the victims of sex assault, child abuse and domestic violence. That passion is what drives her as a family law attorney; to advocate for those who need a strong voice and someone to stand for them, unwavering in the midst of legal battle.
Rebecca is a fierce work-out warrior. She trains in the gym and runs during the week, and hikes and trail runs on the weekends in the warmer months. Rebecca spends quite a bit of time with her sisters, their families, and her mom, all who also live in Denver. This past year, Rebecca and her three sisters went on a cruise to Haiti and Jamaica. Rebecca is also very involved with her church and church community as member and monthly volunteer.