Taylor P. Fish
Attorney and Counselor at Law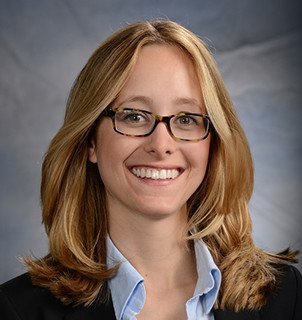 A hallmark of a good attorney is determination. Our Colorado family law attorneys at The Harris Law Firm all possess a great deal of drive, both personally and professionally. Chiefly, each of them is driven to achieve the best results for their clients and their loved ones, providing for their needs legally, financially, and emotionally. That drive is a defining trait of the work we do at our firm.
However, that drive often appears in other ways. For Attorney Taylor P. Fish, her drive became obvious early on. She graduated with her Bachelor's from the University of Michigan in only 3 years, moving on to earn her Juris Doctorate from one of the best law schools in the nation—Emory University. She was ultimately one of the youngest in her class to receive her law degree.
While at Emory University, Ms. Fish interned for a Superior Court Judge who specifically handled family law cases. Here she developed her understanding of family law, as well as her passion for using it to help families in need. During law school, she also clerked at Kessler & Solomiany, LLC, one of the largest family law firms in the Southeastern United States. Here, she gained particularly useful experience handling financially complex divorce cases requiring her to build a deep and insightful knowledge of divorce law.
At The Harris Law Firm, Ms. Fish now handles divorce, custody, and child support cases, with an emphasis on military divorce cases. Ms. Fish's unique connection to the military through her husband, a First Lieutenant at Peterson Air Force Base in Colorado Springs, has allowed her the opportunity to gain particular insight into military families and the distinct difficulties these families face during divorce.
For clients who work with Ms. Fish , her passion for her work is matched only by her compassion for her clients as they seek help in difficult times. Attorney Fish is proud to offer clients guidance and clarity in distressing times as a family law attorney.
Bar and Court Admissions
Memberships and Affiliations
Member, Colorado Bar Association
Member, Denver Bar Association
Member, Young Lawyers Division of the Colorado Bar Association
Member, Family Law Section of the Colorado Bar Association
Member, El Paso County Bar Association
Member, New Lawyers Division of the El Paso County Bar Association
Member, Family Law Section of the El Paso County Bar Association
Education
Emory University School of Law, Juris Doctorate
University of Michigan, Bachelor of Arts, with University Honors
Cornell University, Pre-Undergraduate Program
Publications & Presentations
Publications
Presentations
Panelist, Emory Center for Professional Development & Career Strategy event, February 2014
Pro Bono
Mi Casa
Metro Volunteer Lawyers