Tracey Plata
Attorney and Counselor at Law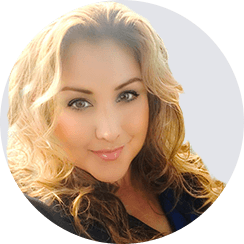 Tracey Plata is an Attorney at The Harris Law Firm's Denver office who provides compassionate, client-centered representation in a range of family law matters.
A lifelong learner and native of Texas, Tracey earned her undergraduate degree from Southwestern University in Dallas and her Master of Education from Our Lady of the Lake University in San Antonio. After pursuing a career as a special education teacher and school guidance counselor, Tracey's love for law and knowledge ultimately led her to the University of San Diego Law School to realize her dream of becoming a lawyer.
As an Attorney, Tracey represents individuals and families in a range of family law cases, including those involving divorce, child custody, and complex and contested issues. With her background as an educator and counselor, she is passionate about promoting the best interests of children and capable of pursuing the type of out-of-the-box problem solving that produces creative solutions. She is empathetic, honest, and candid with her clients, and takes to the time to help them understand their rights and options in the context of their particular circumstances.
In her practice, Tracey has cultivated a reputation as a fierce and skillful advocate who represents each client as if she were representing her own family or loved one. While she believes that attorneys must possess the requisite knowledge, analytical skill, and experience to devise and litigate effective legal strategies, Tracey also values the importance of establishing meaningful connections with clients and having the genuine sense of compassion that motivates a person to fight tirelessly for another's cause. It is this level of care, as well as her fighting spirit and never-give-up attitude, that Tracey's clients most appreciate when navigating difficult cases.
When not fighting for her clients, Tracey enjoys hiking, running, biking, playing the piano, reading, watching historical movies, and spending time with friends and family.
Association of Administrative Law Judges, Scholarship Award Recipient – Research paper: "Preventing the Credit Ruination of Our Youth Seeking Higher Education: Fragmentedand Inadequate Protection vs. Responsible Response"
University of San Diego School of Law, Endowment-Scholarship Recipient
American Bar Association (ABA)
Colorado Bar Association (CBA)
Family Law
San Diego County Bar Association (SDCBA)
League of United Latin American Citizens (LULAC)
Minority Corporate Counsel Association (MCCA)
Legal Association Network
Women in Law Society, San Diego, CA
Public Interest Law Society, San Diego, CA
Business Law Society, San Diego, CA
Immigration Law Society, San Diego, CA
Pro Bono Legal Advocates, San Diego, CA
Texas Education Agency (TEA)

Elementary PK-8th Teacher Certification
Special Education Pk-12th Teacher Certification.
PK-12th School Counselor Certification.
University of San Diego School of Law, Juris Doctor, San Diego, CA
Our Lady of the Lake University, San Antonio, TX

Master of Education, Curriculum and Instruction, Minor in Special Education Law
M.Ed., Counseling

Southwestern University, Dallas, Texas

Bachelor of Science, Theology
Child Protection Services: Process and Reporting Procedures
Solution-Focused Parenting Strategies
Conflict Resolution
Dealing with Crisis and Trauma (Mental Health Awareness and Parent Resources)
Coping with Test-taking Anxiety; Strategies and Skills for Academic Success
Special Education Law: Individual Education Plan (IEP) and Behavior and Improvement Plans (BIP) Procedures and Assessments
Center for Public Interest Law (CPIL) Intern, USD Law, San Diego, CA
Government Honors Intern, Federal Communications Commission (FCC) Disability Rights Office (DRO), Washington DC
Legal Aid Society-Consumer Affairs Clinic Chair, USD Law Pro Bono Legal Advocates, San Diego, CA
Americans for Prosperity Campaign, Campaign Volunteer, Las Vegas, NV
Joaquin Castro for Congress Campaign, Campaign Volunteer, San Antonio, TX
Partnership for Hope, Young Women's Christian Association (YWCA) Outreach Volunteer
Christmas in July Annual Christmas Drive, Volunteer (to collect gifts for underprivileged children)
Youth Group and Inner-City Outreach Leader, Sion Church
AIMS Missions Trip Coordinator and Volunteer