In Honor of Our Nation's Veterans
The Harris Law Firm would like to take the time today, and every day, to salute the men and women of our great county who risk their lives to save so many from harm's way.
"Perfect valor is to behave, without witness, as one would act were all the world watching." – Francois de la Rochefoucauld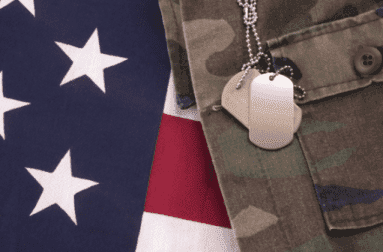 Every day, men and women risk their lives to protect this great nation. They leave behind their families and friends to uphold the merits and democracy this country was founded on. They go and have gone overseas to fight battles that allows us to retain our freedom and liberties. These men and women selflessly offer up themselves to do what many would not. Braving gunfire, explosions, and extreme physical and emotional duress, these individuals embody what makes America so great.
Today, everyone at The Harris Law Firm would like to vocally acknowledge and thank everyone in the United States Armed Forces. We would not be here without the quiet heroes who put the wellbeing of their nation before themselves. Our country is allowed to be the land of the free because it is home to the brave.
Thank you veterans from the bottom of our hearts. You truly are the foundation that carries this remarkable nation.
Posted By
The Harris Law Firm
Categories:
Contact Our Colorado
Family Law Firm
If you are in need of a compassionate, skilled, and experienced Colorado family law attorney, The Harris Law Firm can help. If you have a legal question about a domestic relations issue, including divorce and the allocation of parental rights, please complete our contact form below. A member of our legal team will be in touch with you soon to arrange a private consultation with one of our experienced attorneys. Together we can find a resolution.