Denver CHILD CUSTODY Attorneys
HELPING TO PROVIDE LONG-TERM STABILITY IN CHILDREN'S CUSTODY
Child custody is perhaps the most contested element of any divorce proceeding, as well it should be—it decides how parents will raise their child and can determine a child's well-being for the rest of their life.
Learn more about Colorado child custody laws by reading further or calling our Denver custody lawyers at (303) 622-5502 for a consultation.
The Harris Law Firm takes child custody and visitation (or otherwise known as allocation of parental responsibilities ) cases very seriously. We know the deep emotional needs a family has, which is why we prioritize the child's emotional health in every custody case.
Our highly-skilled family law team of Colorado custody attorneys provides creative solutions that can build something new and beneficial out of your current family situation.
How can the Child Custody Attorneys at The Harris Law Firm Help My Case?
When we work with clients on child custody agreements, we fight for the benefit of the child and the family as a whole. Our aim is to create an agreement that is good for all parties involved—for the children and both the parents.
Our Denver family law firm recognizes that the ideal situation includes both parents. Whenever possible, we create equitable solutions that allow both parents to work cooperatively for the sake of their child.
Contact our Denver child custody attorneys TODAY – WE HAVE OFFICES IN DENVER, ENGLEWOOD, EVERGREEN, BOULDER & COLORADO SPRINGS!

Types of Custody
Legal Custody gives the right to make choices about the child's, education, health, religious upbringing, etc.
Physical Custody determines what percentage of time the child will live with each parent. This includes where the child will go to school, how much time is spent with each parent, etc.
HOW DOES CHILD CUSTODY WORK IN COLORADO?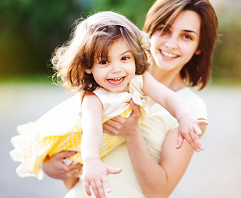 Custody is called the allocation of parental responsibilities and is divided into two areas:
Parenting Time
Parenting Time is what some states refer to as physical custody. This type of responsibility is simple, as it refers primarily to with whom the child lives. Parenting Time also means this parent will be obligated to care for the child's physical, emotional, and social needs directly (e.g. food, shelter, community involvement, school transportation) during that period of time.
Parenting Time can come in a myriad of different schedules and the Courts will look to the child's best interest in allocating the same.
Allocation of Decision-Making Responsibilities
Allocation of Decision-Making Responsibilities is what some states refer to as legal custody. This type of responsibility refers to the right to make decisions in the upbringing of a child. This includes how a child is educated, what religion the child is raised in, and decisions regarding non-emergency healthcare.
Most courts prefer parents to have joint decision-making responsibilities, even when a child spends the majority of their time with one parent. However, that is not always beneficial to the child.
WHAT TYPES OF CUSTODY ARRANGEMENTS ARE THERE?
The primary doctrine by which courts will craft a child custody agreement will depend on what is in the child's "best interests."
Thankfully, custody is not a zero-sum game. State law supports the idea that a child's health is best supported by the presence of both parents.
How are the Best Interests of the Child Defined?
All custody and visitation discussions and decisions are made with the ultimate goal of fostering and encouraging the child's:
happiness,
security,
mental health,
and emotional development into young adulthood.
COLORADO CHILD CUSTODY FAQS
CAN CHILDREN CHOOSE WHERE THEY LIVE?
Colorado courts can and sometimes do consider the preference of children when determining the allocation of parental responsibilities and where a child will primarily reside. However, a child's preference is only one of many factors considered by courts. Judges will still have discretion when awarding parental responsibilities, and will still consider the ability of each parent to provide a safe home, their work schedules and living conditions, the geographic location of each parent, and what is ultimately in the child's best interests, among other factors.
WHO GETS THE KIDS DURING A DIVORCE?
That depends. During a divorce, parents may come to a mutual agreement about parenting time and decision-making responsibilities. If these arrangements provide safety and stability to a child's life, they will be approved by courts. If there are other circumstances or disputes, however, parents may need to seek temporary orders, which can address parenting time and the right to make important decisions for a child while a case is pending, as well as child support.
CAN I CHANGE A CHILD CUSTODY AGREEMENT?
If a child custody agreement has already been established by the court, either as the result of a divorce or a stand-alone custody case, there may be options to modify the agreement.
However, Colorado courts do not freely grant post-decree modifications of child custody; parents must prove modifications will benefit a child, and that they are justified due to changing circumstances. This may include changes to a child's physical or emotional needs, a parent's injury or illness, criminal activity or domestic violence, parental relocation, and other major life changes.
HOW DOES COVID-19 IMPACT CHILD CUSTODY and Family Law IN COLORADO?
COVID-19 has had far-reaching repercussions on Colorado courts and family law cases. In addition to attending hearings or visitation virtually, parents may struggle with effectively co-parenting with a parent who doesn't share their views on social distancing, mask-wearing, and parenting time during the pandemic. While this is a unique time and laws are evolving, parents still have obligations to comply with court orders.
At The Harris Law Firm, our Denver family law and child custody attorneys are closely tracking the pandemic's impact on cases involving child custody and other aspects of family law in Colorado. You can find more COVID-19 resources on our blog, or by calling us to discuss a potential case.
Call The Harris Law Firm today at (303) 622-5502 to get started.
Recommended Reading