Colorado Child Support Attorney
UNDERSTANDING COLORADO CHILD SUPPORT LAWS
The Harris Law Firm is dedicated to helping parents protect their children. One way we do this is by helping parents obtain fair child support orders. Learn more about Colorado child support laws below.
What Is CO Child Support?
Child support is financial payment that goes from a noncustodial parent to a custodial parent. The purpose of the payment is to aid in the care and upbringing of the child.
Child support is legally required in the state of Colorado, based on the principle that all legal parents are obligated to support their children. This is true even when one parent does not have physical or legal custody—the obligation to pay child support only ends when the child is an adult, or the parental relationship is legally terminated.
---
---
How Much is Child Support in Colorado?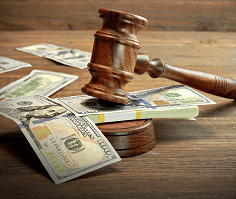 Colorado courts abide by an Income Shares Model to calculate child support payments. This model calculates the amount of money that would have been spent on the child had the marriage continued. It then takes this amount and splits it between the parents according to their respective incomes.
The process for calculating child support payments is long and rather complex. It involves calculating your adjusted gross income, which actually takes different factors into account than your taxable adjusted gross income.
Courts then apply your AGI to a Basic Child Support Worksheet, and you will be required to pay that amount until your child is 18 and out of high school, or 19 and a full-time high school student. The process can be helped by an attorney who knows how child support is calculated and what an AGI entails in this case.
FREQUENTLY ASKED QUESTIONS ABOUT CHILD SUPPORT
When can I modify child support?
In Colorado, if you would like to modify the amount of child support you pay or receive, you must show that there has been "substantial and continuing change in circumstances" which results in the amount of child support owed changing by 10%.
When does child support end?
Child support in Colorado ends when the child turns 19, or otherwise emancipated from their parents. Emancipation can also occur if your child joined the military, got married, or several other ways.
Can I monitor the use of child support?
Colorado does not require a parent to prove how the child support payments were spent. This is because child support reflects the reasonable needs of the minor child, such as food, shelter and clothing, and likely the parents ability to support them.
If you are paying child support, do you also pay extraordinary expenses?
In Colorado, child support does not cover extraordinary and extracurricular expenses for your children such as uninsured medical costs, school expenses, vehicle expenses and insurance, and many more.
How The Harris Law Firm Can Help
Our family law attorneys believe that every child should be supported by their parent, but we also know that an unfair agreement can put an unjust financial strain on a child support payee. A good child support agreement is crucial to the financial and emotional health of the family—our experienced divorce lawyers know how to find mutually-beneficial solutions for our clients in Denver, Colorado Springs, and beyond ensuring that their children are supported.
---
Contact The Harris Law Firm if you are crafting a child support agreement, or require modifications to a current agreement. We can develop the solution that is best for your family.
---
Recommended Reading