Protect the Children
Colorado Divorce Attorneys Preserve Your Children's Well-Being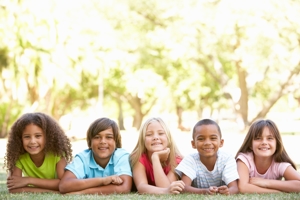 In any family law situation, children are by far the most vulnerable and impressionable of anyone involved. Parents often realize this in theory, but they do not realize that even well-intentioned fights for their children's well-being put children in the center of an emotional battle between parents. This can have long-lasting, incredibly harmful effects on their self-esteem and identity.
Children, even older ones, may not know how to emotionally process divorce. Some do not receive the counseling and emotional care that they need throughout litigation, resulting in damage that will take years to repair. Many children who do not comprehend the divorce proceedings may believe that it is their fault—they have no way to distinguish between situations that are about them versus situations that are caused by them.
Why The Harris Law Firm is the Right Choice for Your Family
The Harris Law Firm utilizes our considerable resources, experience, and skill to prioritize children's needs above all else in a divorce. Many of our lawyers are Guardian Ad Litems—these are court-appointed advocates for the interests of children, who often cannot voice or articulate their own needs. Guardian Ad Litems have received special training in the specific emotional and psychological needs of children, and they work to insulate children from the harsh conditions of hostile litigation.
In addition to this, many of our Colorado family law attorneys have children themselves. Some of them have fought their own battles in court, recognizing that sometimes a long battle is necessary to keep their children in good, safe hands. Others are children of divorced parents who now know what they needed when they were going through the divorce proceedings. In short, we understand what children need, and we fight to preserve their well-being while fighting for the rights and benefit of our clients. No matter the situation, our firm is prepared to do whatever is necessary to keep children out of the firing line of litigation.
Recommended Reading