Colorado Legal Separation Attorneys
Navigating Legal Separation as a Peaceful Alternative to Divorce In Colorado
If you and your spouse are experiencing marital issues that time and counseling have not resolved, but aren't ready for the finality of divorce, you may want to consider a legal separation.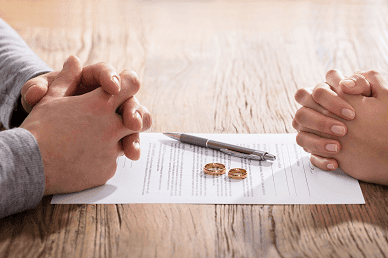 While separation is similar to divorce in many ways, there are key differences that make this an ideal divorce alternative for many Colorado couples. A team member from The Harris Law Firm can help you determine if a separation or divorce is the right solution for your unique situation.
At The Harris Law Firm, we are committed to helping our clients find simple, peaceful, and smooth resolutions to their family law concerns. Our Denver separation lawyers will listen to your specific needs and desires, devoting ourselves entirely to achieving your goals during this process. Our firm has solely practiced family law for over 25 years and handled over 8,000 family law cases during that time.
---
Contact our office today at (303) 622-5502 to begin discussing your options with a legal team that has over 250 years of combined experience.
---
What are the Benefits of Legal Separation?
There are several advantages for couples who wish to live separate lives but still remain legally married, such as:
Religious concerns

Many types of faith look down on or even forbid divorce. With a legal separation, a married couple may enjoy the benefits of living separate lives without infringing their religious beliefs.

Tax benefits

​​​​​​​Certain state and federal tax benefits are only available to couples that are legally married. A legal separation may allow couples to retain some tax benefits.

Insurance

​​​​​​​Depending on the provider, a spouse may be able to remain on their husband's or wife's health plan while legally separated.

Children

​​​​​​​Many couples wish to keep their family together legally, or at least until their children become adults.
If you have more questions about the benefits of legal separation in Colorado, call The Harris Law Firm at (303) 622-5502 today. Our Denver separation attorneys can provide the skilled guidance you need to find the right solution for you and your family.
Trial Separation Before Divorce
Trial separations can be beneficial for spouses who want a smoother transition from marriage to divorce.
Separation distances spouses from emotional situations that might otherwise cloud their judgment or incite hostility.
Separation potentially allows for divorce proceedings to be less emotionally-charged, leading to a peaceful, clear, and beneficial settlement.
If you are considering a trial separation, contact The Harris Law Firm and put our experience to work for you
What is a Separation Agreement in CO?
Separation can also provide a temporary solution for couples who are unsure about divorce. Separation agreements are very similar to divorce agreements but can be easily undone. It provides a way to see how divorce plays out without committing to the permanent dissolution of their marriage..
How to File for Legal Separation in Colorado
In many ways, filing for a legal separation will require the same amount of time, effort, and money as it will take to obtain a divorce. Generally, the steps to file for legal separation include:
First, one or both spouses must file a petition for legal separation with the court. Colorado is a no-fault divorce state, so it is not necessary for either spouse to have been wronged in order to petition for a legal separation.
Second, as you would during a divorce, the separating couple will need to work out the details of their legal separation agreement, including:
Finally, the separating couple will meet before a Colorado judge to approve and finalize their legal separation. If the couple was not able to agree on all matters of their separation, the judge will make the final decision at this time.
Legal Separation FAQs
Question: What is the difference between divorce and legal separation?
Answer: Divorce (dissolution of marriage) and legal separation are essentially the same processes but with different outcomes. In a legal separation, the couple is still legally married, even though they have divided assets, visitation time, and spousal support.
Question: Do I Need a Lawyer to Obtain a Legal Separation?
Answer: Since divorce and legal separation are similar processes, it is highly recommended that you hire an attorney to represent you, even if you and your spouse are amicable. There are many details to consider in a separation agreement and an experienced lawyer can ensure that you and your spouse are satisfied with it long-term.
---
Serving Colorado for more than 25 years, The Harris Law Firm can provide the legal guidance you need for legal separation and all other family law concerns. Contact us online or call us at (303) 622-5502 to speak with an experienced legal separation attorney in Colorado today!
---