Denver Domestic Violence Lawyers
Domestic Violence & Protection Orders in Colorado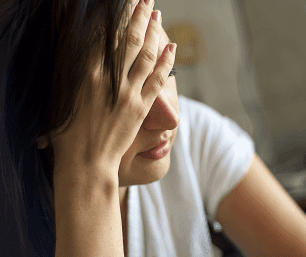 The Harris Law Firm is passionate about helping clients protect their rights and futures in a range of divorce and family law matters – especially those involving domestic violence and protection orders.
Domestic Violence & COVID-19: While domestic violence is always a timely concern, it becomes more so during difficult times, including economic downturns, unstable job markets, and the unusual circumstances created by COVID-19. Social distancing and Stay-at-Home orders issued in response to the coronavirus pandemic may also force victims to remain close to their abusers, or exacerbate existing problems in a marriage or household that put spouses, parents, or children at risk. Family Courts are still addressing the impact on domestic violence victims.
Though Colorado Courts have greatly curtailed their caseloads amid COVID-19, victims of domestic violence can still pursue needed protection orders and legal action. During these uncertain times, The Harris Law Firm is here to help.
If you are currently facing an emergency situation, please call 911. If you have questions about domestic violence – be is physical violence or threats of violence – please reach out to one of the trusted organizations listed in our Resource Center below; several of these services have 24-hour crisis lines.
If you are not currently experiencing an emergency and would like to speak with a family lawyer about domestic violence, protection orders, and your options, call (303) 622-5502 or contact us online.
Domestic Violence & Your Family Law Case
It is an unfortunate fact that many family law cases involve domestic violence or threats of violence between parties in an intimate relationship, household, or family. Colorado courts take matters of spousal and family violence very seriously and provide victims with a clear path to obtain the protection and legal support they need.
At The Harris Law Firm, our award-winning attorneys have the experience to handle a range of domestic violence matters that have family law implications. This includes:
Assistance with Protection Orders
Divorce Proceedings
Enforcement of Court Orders
Court Order Violations (i.e. Protection Order Violations)
Child Custody & Parenting Time (Visitation)
What Are Protection Orders?
Protection orders are legally enforced court orders that prohibit a person from being near or communicating with another person. Commonly known as restraining orders, protection orders are enforced by every law enforcement agency and court, regardless of the state of origin. If you have a protection order in Colorado and move to California, for example, the protection order still applies.
In cases of domestic violence, protection orders provide victims with validation of their concerns, as well as peace of mind for their personal safety, and the safety of their children or loved ones.
Although these orders are ultimately paperwork which must still be enforced by law enforcement and / or courts, they send a powerful message to abusers – making it clear they can and will be held accountable for their behavior. Protection orders can also:
Keep abusers at a real, enforceable distance;
Prohibit abusers from patronizing certain places, including a victim's workplace and children's schools;
Forbid communication of any kind, including communication by phone, text, e-mail, or social media;
Prohibit the transferring or sale of certain assets;
Support family law actions, including divorce, property division, and modifications.
How to Get a Protection Order in Colorado
To file a protection order, plaintiffs must make two court appearances:
To declare the need for a protection order and why; and
For the defendant to object or argue why a restraining order is not necessary.
If a protection order is filed, then it is presumed to be permanent unless the plaintiff has children with the defendant, and they have not filed for divorce within 120 days. After 120 days, the court order does not apply.
Colorado Courts will continue to hear petitions for temporary civil protection orders and permanent protection orders during the COVID-19 crisis. If you need legal assistance, The Harris Law Firm can help.
The Harris Law Firm: Legal Support in Domestic Violence Cases
The Harris Law Firm is comprised of compassionate and highly experienced attorneys who believe it is a privilege to help victims of violence stand up against their abusers, and provide comprehensive legal counsel and support for their courageous actions. Our firm cares about the well-being of our clients, and is helps clients navigate all aspects of their legal journeys – from protection orders and divorce actions, child custody, asset and debt division, and more.
With over 250 years of combined experience and a commitment to fighting zealously on behalf of domestic violence victims, The Harris Law Firm is here to help. Contact us to speak with an attorney.
Domestic Violence & Child Abuse Resources
SafeHouse Denver:
www.safehouse-denver.org
303-318-9989 (24 hour crisis line)
National Domestic Violence Hotline:
www.thehotline.org
1-800-799-SAFE (7233) (24 hour crisis line. Chat available)
Colorado Child Abuse and Neglect Hotline:
www.co4kids.org
844-CO-4-KIDS (24 hour crisis line)
The Center for Trauma & Resilience:
traumahealth.org
303-894-8000 (English), 303-718-8289 (Spanish) (24 hour crisis line)
The Crisis Center, Douglas County:
www.twcfoc.org
303-688-8484
Women In Crisis / The Family Tree, Jefferson County:
www.thefamilytree.org
303-420-6752
Project Safeguard:
www.psghelps.org
720-827-3282
Gateway Battered Women's Services, Arapahoe County:
www.gatewayshelter.org
303-343-1851
Violence Free Colorado:
www.violencefreecolorado.org
303-831-9632
Recommended Reading: