Paternity & Paternity Suits
Why Does Paternity Matter?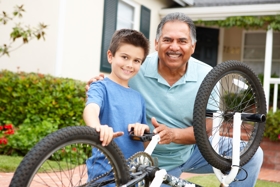 Paternity law is an area of law regarding the legal relationship between a biological father and his children. Until paternity is established, a man has no legal rights or obligation regarding his alleged children. Paternity law is usually not a concern for married couples—if a married couple has a child, the law presumes the paternity of the father. Even if the couple marries after the child is conceived, or a man attempts to marry a woman around the time a baby is conceived, he is presumed to be the father.
However, many couples choose to remain unmarried for the long-term, often raising a family the exact same way a married couple would. As long as these couples remain married and the father never dies, the issue of paternity may never arise. For 50% of couples, though, this is not the case. In situations requiring a man to be the legal parent of a child, paternity is crucial. A paternity suit is a legal action in which a man is determined to be the father of a child or children. While many courts have many standards in order to determine paternity, the advent of genetic testing has made them irrelevant.
Why a Family Law Attorney Can Help in a Paternity Suit
The Harris Law Firm believes in the function of paternity suits. As passionate advocates for children, we believe generally that having two parents is far more beneficial for children than only one parent.
Both alleged fathers and mothers can sue for a paternity plea. Many father figures want to spend time with their child, and the only way to establish visitation rights is to establish parenthood. Mothers may need financial support, and so call upon the father to submit to genetic testing. In either case, representation allows the process to be clear and effective. Skilled and experienced attorneys know how the courts work, and we can file paperwork and stay aware of deadlines on your behalf. No matter the situation, our lawyers are prepared to fight on behalf of you and your children through establishing the identity of their father.
Recommended Reading