The Harris Law Firm Participates in Evergreen's "Big Chili Cook Off"
We were happy to participate in Evergreen's Big Chili Cook Off to honor and recognize those who have given so much to keep Colorado safe.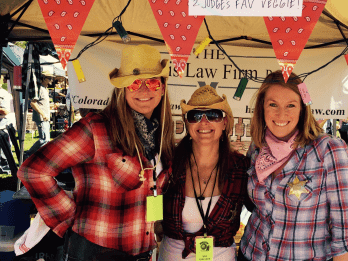 The Harris Law Firm participated in Evergreen's annual Big Chili Cook Off, an event aimed to honor and recognize the brave men and women who keep Colorado mountain communities safe. Our very own Jennie Wray, Kelly Lynch, and Jennifer Irwin created two recipes for this year's cook off at Buchanan Park on Saturday, September 12.
The Big Chili Cook Off Music & Arts Festival is a celebration of fun and food, complete with lots of chili, live entertainment, activities for the kids, and more. This year, Jimmie Van Zant and Molly Hatchet performed at the event. All proceeds went to benefit our local mountain fire departments. To learn more about the cook off, visit www.bigchili.org.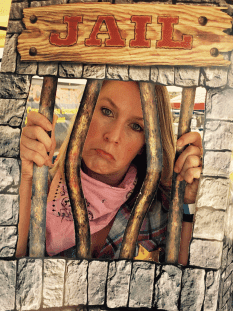 The Harris Law Firm is always happy to participate in events that support our local communities, and the Cook Off is just one more way we get to do that! Some other organizations our lawyers and staff has volunteered with include The Adoption Exchange, Animal Legal Defense Fund, The Denver Rescue Mission, and Food Bank of the Rockies. Learn more about our community service.
If you would like more information about The Harris Law Firm, or you have questions about a family law related issue, there are three ways you can get in touch with us:
Ask a Free Legal Question
Call (303) 622-5502
We look forward to hearing from you!