The "Name Change Bill"
By Carrie Chaille Eckstein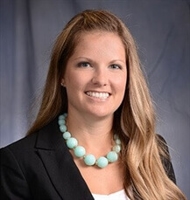 The "Name Change Bill" has passed and it will become effective later this year in September 1, 2016. This new law will allow both current and past divorcees (and those with legal separations) to obtain a name change after the fact, with a more streamlined and simple process than before. A divorced party may file an "ex parte" Verified Motion and Affidavit in the same District Court case number where the divorce had been completed, and request a restoration of a prior full name.
We know many parents are unsure if a name change is desired or appropriate at the time of divorce, especially when they have the desire to have the same last name as their children. This new law will allow parties to consider a simple procedure for their name change even after the divorce is final.
At The Harris Law Firm, we understand the magnitude of change one's name. It is a part of your identity. That is why this bill allows individuals the ability to change their names after the divorce, even if they initially did not plan to.
If you are considering changing your name, either during or after your divorce, we can help. The process, though now streamlined, can be overwhelming. Our experienced divorce attorneys can walk you through each step, to make sure you file the appropriate paperwork and answer the proper questions. Contact our firm today to schedule a consultation with one of our lawyers. At Harris, you are more than just a client, you're our top priority. We genuinely care about the outcome of your case and work hard to make sure your expectations are addressed.
Posted By
Carrie Eckstein
Categories:
Contact Our Colorado
Family Law Firm
If you are in need of a compassionate, skilled, and experienced Colorado family law attorney, The Harris Law Firm can help. If you have a legal question about a domestic relations issue, including divorce and the allocation of parental rights, please complete our contact form below. A member of our legal team will be in touch with you soon to arrange a private consultation with one of our experienced attorneys. Together we can find a resolution.