Angela Arkin Featured in Law Week Colorado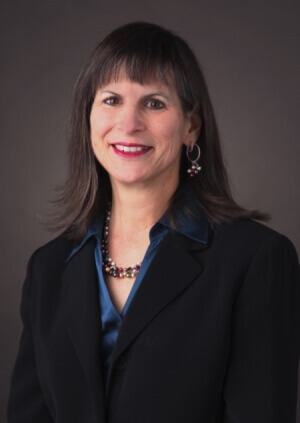 Retired Judge Angela R. Arkin was featured in Law Week Colorado. The feature story chronicled her transition from judge to Director of the Self-Represented Resource Center™ at The Harris Law Firm.
Angela Arkin started the new year by stepping down from the bench and joining The Harris Law Firm. Arkin, formerly a judge with the 18th Judicial District, now heads up the Colorado firm's LawYourWay℠™, a do-it-yourself family law service that allows Colorado residents to get expert divorce advice while representing themselves.
The Law Week Colorado article used the word "unusual" to describe her move to the other side of the bench, because typically, judges don't transition back to private practice. Arkin made the change to fulfill a goal of serving the community through this unique type of legal service.
Arkin compared the services she will be providing at The Harris Law Firm to the way urgent care centers provide medical services – they don't require an ongoing relationship. It's a unique take on unbundled legal services, and Arkin is excited to be joining the firm in this capacity.
You can learn more about Judge Angela R. Arkin (Retired) or the LawYourWay℠™ on our website.
Posted By
The Harris Law Firm
Categories:
Contact Our Colorado
Family Law Firm
If you are in need of a compassionate, skilled, and experienced Colorado family law attorney, The Harris Law Firm can help. If you have a legal question about a domestic relations issue, including divorce and the allocation of parental rights, please complete our contact form below. A member of our legal team will be in touch with you soon to arrange a private consultation with one of our experienced attorneys. Together we can find a resolution.