Brooke Garrett
Attorney and Counselor at Law
Brooke Garrett is a Family Law Attorney at The Harris Law Firm in Denver. A child of divorce and divorced herself, Brooke draws from a unique, multi-faceted understanding of the issues clients face to establishing meaningful working relationships. In addition to bolstering an emphasis on attentive and personalized support, her background has driven her determination to stake a career on helping clients navigate the complexities of divorce and family law as seamlessly and painlessly as possible.
Before becoming a member of The Harris Law Firm, Brooke earned her B.A. in Political Science from the University of Colorado, Boulder, and her law degree (J.D.) from the University of Colorado School of Law. As a law student, she served on the University of Colorado Law Review and focused her studies and extracurricular activities on Family Law – working as an intern with Colorado Legal Services' Family and Children Unit, a paralegal for a boutique family law practice in Boulder, and a Student Attorney with the University of Colorado Family Law Clinic.
Following law school, Brooke served a two-year clerkship as a Judicial Law Clerk for the Domestic Relations division of the Boulder District Chief Judge, 20th Judicial District, and practiced family law with Bridge to Justice, a non-profit organization which provides legal services to low- and moderate-income families in Colorado who do not qualify for free legal aid.
At The Harris Law Firm, Brooke draws from her considerable experience in managing family law dockets, client interviews, and case investigation/research as an Intake Attorney – a role which allows her to connect personally with clients facing some of the most tumultuous experiences in their lives, and cultivate the client-focused relationships for which our firm has become known.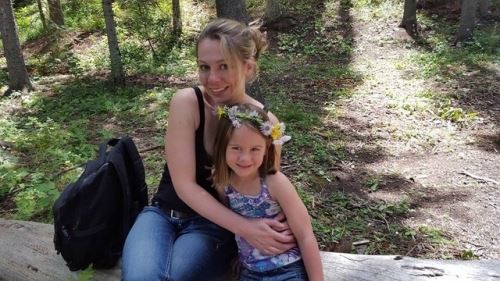 Brooke enjoying the day with her daughter.
Boulder County Bar Association
Colorado Bar Association

Member - Family Law Section
Member - Trust & Estate Section
University of Colorado School of Law, J.D.
University of Colorado, Boulder, B.A. Political Science