Margaret "Peggy" Walker
Attorney and Counselor at Law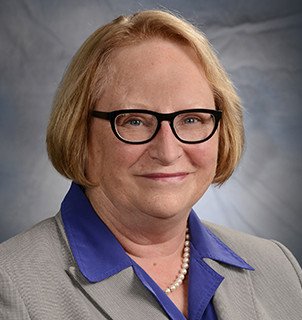 As one of The Harris Law Firm's most experienced family law attorneys, Attorney Margaret "Peggy" Walker was named the Best Lawyer of America for 2018. She brings with her a level of insight and understanding that is difficult to match. She has been practicing family law for 40 years, and in addition to the years, she spent as a law professor at the University of Denver's Sturm College of Law. Ms. Walker has also developed a rare combination of legal acumen and emotional understanding that benefits each of her clients. She has experience as a social worker and is trained to help separated families, including grandparents, learn new ways to be families. In addition to being a Colorado family law attorney, a mediator, and a collaborative lawyer, Margaret Walker is also the Director of The Harris Law Firm's Self Represented Resource Center where she helps litigants write their pleadings and prepare for court. Additionally, she is the firm's pro bono coordinator and helps ensure that low-income individuals understand their legal rights and options according to Colorado law.
In her work, Ms. Walker attempts to educate her clients about the impact of certain laws on their life. By tying together the law with the day-to-day realities of her clients, she makes the law accessible and understandable. In this way, she truly provides a way for her clients to understand their best choices, and make informed decisions that will benefit them for years to come. Her passion for and experience in education drive this part of her practice. She has also conducted presentations for family law clients sponsored by the Colorado Bar Association, including a recent presentation titled "Issues to Consider for Those Considering Remarrying."
She is equally committed to ensuring fair settlement for her clients, which allows them to move forward both personally and financially. She brings her social work experience to each and every case, understanding the difficult in completely changing the way a family unit operates. To this end, she helps clients conduct mediation and collaborative divorces. Collaborative divorces are legal proceedings where both sides agree to not pursue litigation—essentially, they ensure that their solution is cooperative and mutually beneficial. For the sake of long-term family health, Ms. Walker passionately believes in the power of collaborative divorce.
Those who work with Margaret Walker can trust in her abilities as a highly skilled and experienced family law attorney, but they can also trust in her deep wealth of knowledge. She seeks to make the law as clear and useful as possible to her clients, providing straightforward translations of the law and its effects on their lives. In this way, Ms. Walker's work as an educator is continuing, but as an educator to her clients and their families.
Professional Recognition
Best Lawyers: The Best Lawyers in America®, 2018
Honoree, 1999: Barrister's Ball, Denver Bar Association.
2004 Charles B. Dillon Award of Merit from Arapahoe Bar Association
Bar and Court Admissions
Member: Colorado Bar Association
Member: Denver Bar Association,
Member: International Collaborative Law Professionals
Member: Rocky Mountain Collaborative Law Professionals
Memberships and Affiliations
Executive Council Member, 2009 to present: Family Law Section, Colorado Bar Association.
Board Member, 2010 to 2012: Colorado Collaborative Law Professionals.
Board Member, 2001 to 2005: Metro Volunteer Lawyers.
Education
Colorado State University, M.Ed.
University of Wyoming, J.D
Colorado State University, B.S.
Presentations and Publications
Presentations:
Presented at Family Law Institute 2013
Presented at Senior Law Day 2012, through 2015
Presented on Collaborative Law: 2010 State Conference, Mediation Association of Colorado.
Publications:
Attorney Margaret Walker is the New Director of The Harris Law Firm's Self- Represented Resource Center - Denver Business Journal Article
The Benefits of a Collaborative Divorce - Denver Business Journal, June 2016
Colorado Senior Law Day - Harris Law Firm Articles
"Considering Divorce After 50?" - Denver Business Journal
Walker, Margaret E. "Problems and Benefits Associated with Durable Powers of Attorney: An Overview" Preventative Law Reporter, Summer 1997
Walker, Margaret E. 3 chapters in Permanency Planning for Families Living with HIV (Published with a grant from the Rocky Mountain Adoption Exchange, 1996)
Downing, N., Walker, M.E., "A Psychoeducational Group for Adult Children of Alcoholics", Journal of Guidance and Counseling, April 1986.
Kuder J., Walker, M.E., "Legal Services for Students". NASPA Journal, Spring 1983.
Walker, Margaret E. "Student Use of Alcohol at Colorado State University", Colorado State University, 1983.
Community Service:
Volunteer at Family Tree – 2008 to Present
Volunteer at Colorado Lawyers Committee Mi Casa Legal Services – 2007 to Present
Denver Bar pro bono services
Arapahoe Bar pro bono services
Volunteer at Rocky Mountain Children's Law Denver Guardian Ad Litem Program- 2012 to present