Holiday Traditions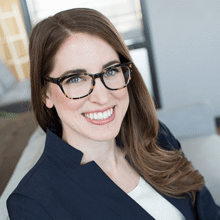 Holiday traditions are more than indulging in sweets and wearing ugly sweaters; holiday traditions strengthen families and create lasting bonds. Unfortunately, divorce can turn these beloved traditions upside down. During the holidays co-parents face the unique challenge of preserving holiday traditions while forging new ones.
If you are divorced or separated, you should talk to your children about what traditions are the most important to them and then continue to embrace those traditions. The old traditions may need to be modified to fit the new holiday schedule, but you should seize the opportunity to model flexibility and compromise for your children.
During this change, make sure that you listen to your children's feelings about continuing holiday traditions. Children may feel hurt or angry that holiday traditions have shifted. Allow your children the space to grieve or feel angry.
This change also brings about opportunity; you have the chance to begin new holiday traditions with your children! Involve your children in creating new holiday experiences. These new experiences will help facilitate change and create new memories that will last a lifetime!
Posted By
Erika Stokely
Categories:
Contact Our Colorado
Family Law Firm
If you are in need of a compassionate, skilled, and experienced Colorado family law attorney, The Harris Law Firm can help. If you have a legal question about a domestic relations issue, including divorce and the allocation of parental rights, please complete our contact form below. A member of our legal team will be in touch with you soon to arrange a private consultation with one of our experienced attorneys. Together we can find a resolution.