Jennifer Irwin Joins Local Forest Fire Prevention Group
Jennifer Irwin, a Senior Paralegal at the Evergreen office of The Harris Law Firm, recently became involved in a local group of concerned citizens to patrol, maintain, and clean up Evergreen's hiking trails in order to prevent forest fires.
The Evergreen trails are located near a Colorado National Forest, and have become very popular with local and visiting hikers over the years. Those seeking to enjoy the majestic scenery of the foothills come by the dozens during the summer months to enjoy the mountain beauty without having to travel too far from Denver. Unfortunately some of the less responsible visitors have also brought an abundance of litter and other safety issues to the area. Jennifer and a group of her hiking partners even came upon an empty campsite recently that had the remains of a campfire that had not been completely extinguished. Jennifer and her friends put the fire out. Given the fact that the recent devastation of the Nederland fire was started by careless campers, this kind of issue of is frustrating and of great concern to those who live among the Evergreen trees in this community.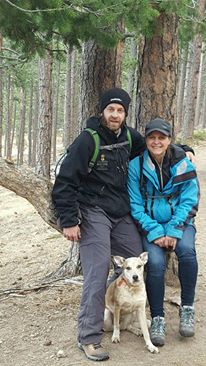 Jennifer has helped to organize fundraising activities, and a town meeting intended to engage the community in a discussion about how to preserve Evergreen's outdoor space. As avid hikers who enjoy hiking and enjoying Colorado's trails and 14'ers, Jennifer and her husband Tobin are dedicated to preserving the natural beauty and the safety of our state, and our mountain communities and neighborhoods.
Posted By
The Harris Law Firm P.C.
Categories:
Contact Our Colorado
Family Law Firm
If you are in need of a compassionate, skilled, and experienced Colorado family law attorney, The Harris Law Firm can help. If you have a legal question about a domestic relations issue, including divorce and the allocation of parental rights, please complete our contact form below. A member of our legal team will be in touch with you soon to arrange a private consultation with one of our experienced attorneys. Together we can find a resolution.