Betty Ford Center: There is a Program for Children of Parents Suffering From Substance Abuse.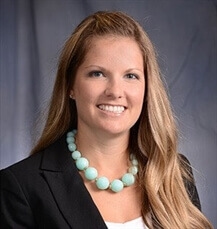 Our domestic relations lawyers at The Harris Law Firm have worked with parents who are suffering and recovering from alcoholism and/or drug addictions themselves or have a spouse who is. So many times the lawyers and their clients talk more about the children and focus on their needs by the time the divorce is inevitable. They discuss what the firm can do to protect the children and keep them safe.
Many Parenting Plans include random UA and/or EtG testing with gradually increasing parenting time with proven sobriety. But that is just the Parenting Plan. Our firm has found a real need to help the children heal from the hurt caused by the addiction. School counselors, peer counseling, and individual therapy is invaluable for these children. And, we have seen many families participate in the Betty Ford Center Children's Program in Aurora. The families and the children have provided me a lot of very positive feedback about the Program. We now recommend the Program to almost all of client families that need to positively cope with the challenges that the disease throws at them. It is age appropriate and very supportive by the staff and peers in the Program. It also offers an opportunity for a parent to learn the tools that are taught to the children during the Program concerning expressing their feelings, not feeling alone in their challenges, and not taking blame for a parent's addiction.
The attorneys at The Harris Law Firm encourage families with a parent suffering from substance abuse to look into this program. If you would like to discuss Parenting Plans, sobriety monitoring, or additional therapy recommendations for your children, please contact The Harris Law Firm.
Posted By
Carrie Eckstein
Categories:
Contact Our Colorado
Family Law Firm
If you are in need of a compassionate, skilled, and experienced Colorado family law attorney, The Harris Law Firm can help. If you have a legal question about a domestic relations issue, including divorce and the allocation of parental rights, please complete our contact form below. A member of our legal team will be in touch with you soon to arrange a private consultation with one of our experienced attorneys. Together we can find a resolution.