Attorney Peggy Walker on Collaborative Divorce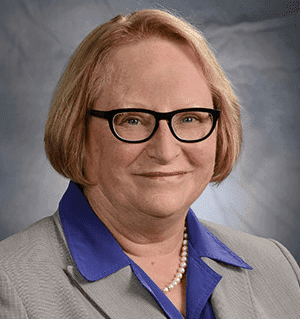 Divorcing couples in Colorado have become more interested in the collaborative divorce process to help them reach an agreement. This confidential method covers all the issues of the dissolution of marriage without requiring the parties to appear in court. More and more Colorado families also use the collaborative process to create parenting plans every year. With this method, couples work together with their attorneys and the other collaborative professionals to create a separation agreement and/or parenting plan that can be filed with all of the legal documents needed by the court. When they are filed together and signed by attorneys, the court will not require the couple to appear. The court will then sign the decree after 91 days have passed.
The couple's privacy protected during the collaborative process because their names are not listed on courthouse dockets. The attorneys file the documents by secure filing and can even seal the file so that the public cannot have access any of the information in the court filings.
Couples who have used the collaborative process have been able to settle their issues in as few as two meetings with their collaborative lawyers with or without the use of allied professionals. The process has allowed them to proceed in a confidential, personalized, supportive process that meets their needs.
Outline of a Collaborative Case.
I.Beginning

A.Education about Collaborative Divorce

i.What is Collaborative Divorce
ii.Is it right for you and your spouse

B.Determine Goals and Needs

i.Set a plan for the process
ii.Set an agenda for the first meeting and the next meeting.
iii.Check out assumptions of the process

C.Sign Collaborative Agreement (if appropriate)
D.Sign Agreement to preserve the status quo during the process

II.Middle

A.Refine Goals – review at each meeting and change if necessary
B.Gather financial information

i.Discuss current financial issues
ii.Plan budgets for the interim and beyond

C.Parenting Time
D.Begin exploring financial resolution
E.Begin exploring new ways to relate about

i.Parenting
ii.Financially

F.Work on a plan about future decision making

III.Decision Making

A.Financial

i.Division of Property
ii.Division of Debt
iii.Maintenance
iv.Child Support

B.Parenting Time
C.Decision Making
D.Other issues

IV.Conclusion

A.Draft documents
B.File documents
C.Wait 90 days
D.Complete property transfer

i.Refinancing
ii.Sale
iii.Qualified Domestic Relations Order
Learn more about Collaborative Law at www.rmclp.com.
Posted By
Peggy Walker
Categories:
Contact Our Colorado
Family Law Firm
If you are in need of a compassionate, skilled, and experienced Colorado family law attorney, The Harris Law Firm can help. If you have a legal question about a domestic relations issue, including divorce and the allocation of parental rights, please complete our contact form below. A member of our legal team will be in touch with you soon to arrange a private consultation with one of our experienced attorneys. Together we can find a resolution.