Recognizing Jenny Kang's Work Supporting the Children of the Arapahoe House
The Harris Law Firm is proud to support Jenny Kang, a Certified Paralegal at the firm, in her consistent efforts to collect school supplies for the children of Arapahoe House.
The mission of Arapahoe House is to provide a continuum of accessible, affordable, and effective services for individuals and families with alcohol, drug and other substance abuse related issues. For over four decades, Arapahoe House has helped families in the five-county metro Denver area to find recovery and healing.
For many years, Jenny Kang has worked tirelessly as a volunteer for Arapahoe House to support the children assisted by this organization. She collects funds and school supplies to ensure that the kids of Arapahoe House are ready for the school year with the supplies they need to succeed. The Harris Law Firm applauds Jenny Kang for her dedication to her community and to the Arapahoe House!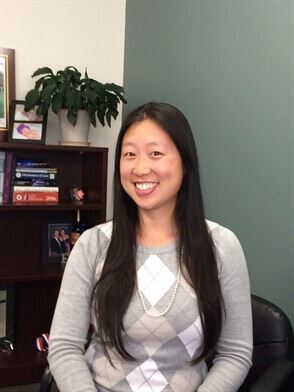 Jenny Kang
Our Colorado family law attorneys here at The Harris Law Firm are just as passionate about helping our clients secure the legal outcome they deserve in their time of need. If you are looking to hire experienced legal representation, give us a call at (303) 622-5502 to speak with a member of our firm today, or send us your information through our online form.
Related Posts:
Posted By
The Harris Law Firm P.C.
Categories:
Contact Our Colorado
Family Law Firm
If you are in need of a compassionate, skilled, and experienced Colorado family law attorney, The Harris Law Firm can help. If you have a legal question about a domestic relations issue, including divorce and the allocation of parental rights, please complete our contact form below. A member of our legal team will be in touch with you soon to arrange a private consultation with one of our experienced attorneys. Together we can find a resolution.