Erika Carter
Attorney and Counselor at Law
Attorney Erika Carter spent the early part of her career working in renewable energy monitoring solar and wind projects across the globe while identifying opportunities for development. Erika then moved to Colorado to attend the University of Denver Sturm College of Law and begin her legal career at Denver Department of Human Services, representing it in dependency and neglect cases. She went on to work at other firms, working on cases involving dissolution of marriage, post decree DR work, adoptions, representing parents in dependency and neglect cases, and more.
Erika enjoyed doing court appointed counsel work because it gave her the opportunity to work with an underserved population. She is passionate about finding solutions to complex problems and helping clients navigate the judicial system with respect, integrity, and compassion. Her experience working on dependency and neglect cases is a key asset for Erika's domestic relations practice. At times, a high-conflict divorce may result in involvement with the Department of Human Services, and she is able to help clients navigate the complex child welfare system in order to mitigate the Department's intrusion into the family.
During her free time, Erika enjoys cross country skiing, cycling and mountain biking, and any activities that take her outdoors and into the mountains.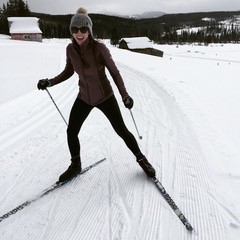 Family Defender of the Year Award 2017-2018, Colorado Office of Respondent Parent Counsel
Volunteer at SafeHouse Denver
University of Denver Sturm College of Law
Loyola University Chicago

B.A. in Journalism
Minor in Social Work