Kady L. Tran
Attorney and Counselor at Law
Kady Tran is a passionate family law attorney who has dedicated her career to helping clients navigate emotionally turbulent proceedings. Kady focuses her practice on representing individuals in divorce litigation, child custody disputes, and post-decree modifications of child support and parental responsibilities from our firm's Denver office.
A Houston, Texas native who studied social work prior to becoming a lawyer, Kady was inspired to pursue a career in law after working closely with at-risk youth and victims of abuse. She previously supervised interactions between children and noncustodial parents and conducted extensive research and a study on parental alienation. During this time, she developed an in-depth understanding of childhood development, familial issues, domestic abuse, and cultural intersectionality. Kady's background and significant experience working with individuals and families in a therapeutic setting allows her to quickly deescalate and remain calm in high-conflict situations. She earned her Bachelor's degree in Social Work from the Metropolitan State University of Denver and her Juris Doctor from the University of Colorado School of Law.
While in law school, Kady served as a judicial intern for the Honorable A. Bruce Jones in the 2nd Judicial District of Colorado, externed with the Colorado Attorney General's Office, and assisted with high-conflict divorce and custody cases as a law clerk with a local family law practice. As a student attorney with the Juvenile and Family Law Clinic at the University of Colorado School of Law, she served as a guardian ad litem and represented individuals with probate, juvenile, and family law matters.
Prior to joining The Harris Law Firm, Kady worked for several years as a family law paralegal, law clerk, and associate attorney at several Denver-based law firms specializing in divorce litigation. An active member of the Colorado community, Kady has volunteered her time with the Boys & Girls Club, Gateway Domestic Violence Services, SafeHouse Denver, Central Visitation Program, Denver Kids, the DU Law Professional Mentoring Program, and the Marshall-Brennan Constitutional Literacy Project.
Kady's extensive experience in family law allows her to help clients effectively navigate complex divorce and custody issues in a diligent, detail-oriented, and efficient manner. Her unique skillset and years of pro bono service have also shaped her compassionate approach to working with clients and her ability to recognize nuanced issues that commonly arise in family law, including parental alienation, emotional abuse, and cultural differences.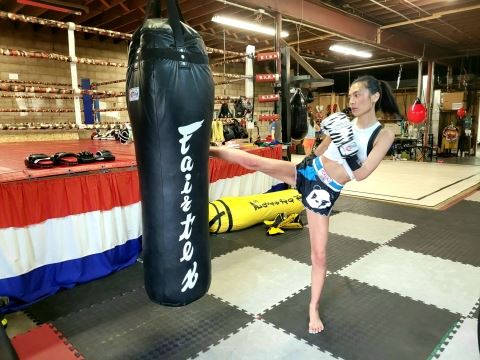 When not advocating for her clients, Kady enjoys kickboxing, painting, and promoting diversity and inclusiveness within the Colorado legal community.
Colorado Bar Association

Young Lawyers Division
Family Law Section / Diversity Equity & Inclusiveness

Law Student Outreach Committee

Denver Bar Association
Asian Pacific American Bar Association
University of Colorado School of Law, J.D.
Metropolitan State University of Denver, B.A. in Social Work
Panelist – "DEI TED Talk: The Asian Pacific American Attorney Experience in 2020," sponsored by CBA YLD, APABA of Colorado, CWBA, and SABA of Colorado, October 14, 2020.
Panelist – "Family Law Hot Jobs," University of Colorado School of Law, February 26, 2021.
Panelist – Alumni Panel, University of Colorado School of Law, August 11, 2021.
Panelist – JD Pathways Program, University of Colorado School of Law, October 1, 2021.
Volunteer: Metro Volunteer Lawyers
Law Student Outreach Committee: Diversity Equity & Inclusiveness / Family Law Section of the Colorado Bar Association