Jennie Wray Nominated for DBJ's 40 Under 40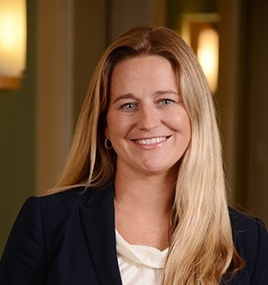 The Harris Law Firm is proud to announce that Jennie Wray was nominated for the Denver Business Journal's 40 Under 40 list!
Jennie Wray, attorney at The Harris Law Firm, has been nominated for Denver Business Journal's 2016 40 Under 40 list. Wray is one of 218 individuals to receive a nomination for the DBJ's 20th anniversary of its 40 Under 40 awards.
What is the 40 Under 40 list?
The DBJ's 40 Under 40 list recognizes 40 professionals in the Denver metro who are under the age of 40 and who have made outstanding contributions to their business' success as well as contributions to the community.
When are the winners announced?
The 40 winners for the 2016 list will be announced on February 12. The list will be available both in the print issue of the Denver Business Journal and online at http://www.bizjournals.com/denver/. Winners will be honored on March 17 at a special event. In honor of its 20th anniversary, the DBJ will be inviting the past 19 years' worth of winners to the special even ton March 17.
Congratulations, Jennie!
Posted By
The Harris Law Firm, P.C.
Categories:
Contact Our Colorado
Family Law Firm
If you are in need of a compassionate, skilled, and experienced Colorado family law attorney, The Harris Law Firm can help. If you have a legal question about a domestic relations issue, including divorce and the allocation of parental rights, please complete our contact form below. A member of our legal team will be in touch with you soon to arrange a private consultation with one of our experienced attorneys. Together we can find a resolution.