The Harris Law Firm Recognized for Pro Bono Work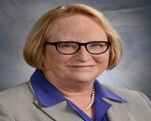 We are proud to announce that the Colorado Supreme Court recognized The Harris Law Firm for our pro bono work. Under Rule 6.1, the courts commend law firms who meet their goal for providing pro bono legal services to low income, underserved populations.
The Colorado Supreme Court's pro bono initiative requires every attorney in the state do 50 hours of legal services for no fees. These services should be offered to lower income individuals who may not have access to quality legal representation. Attorneys can also offer pro bono legal services to organizations who help those with limited means.
The Colorado Supreme Court honors the firms that average 50 hours per attorney every year in April. The Harris Law Firm is proud to have met their goal for pro bono service every year since 2008. 2016 is the firm's 9th consecutive year.
Peggy Walker, a senior attorney at the firm, proudly accepted the award on behalf of the entire firm. In 2009, she was named "Pro Bono Coordinator" for the firm. She coordinates with the other attorneys in the firm to help them offer legal services to underprivileged individuals.
Giving back to our community is one of the key tenants of the Harris Law Firm. We believe everyone deserves skilled legal representation, regardless of their background. We particularly care about cases where children are involved. We want to minimize the conflict and protect the innocent. We are honored the Supreme Court recognized our achievements. We will continue to offer our services to those who need it.
If you are going through a divorce, need help with spousal support, or are fighting for child custody, contact our Colorado divorce attorneys today. We offer consultations to help you form a game plan. Call today to schedule an appointment.
Posted By
The Harris Law Firm
Categories:
Contact Our Colorado
Family Law Firm
If you are in need of a compassionate, skilled, and experienced Colorado family law attorney, The Harris Law Firm can help. If you have a legal question about a domestic relations issue, including divorce and the allocation of parental rights, please complete our contact form below. A member of our legal team will be in touch with you soon to arrange a private consultation with one of our experienced attorneys. Together we can find a resolution.