Harris Law Firm Attends 16th Annual Colorado Family Law Institute
Kathy Nelson, Special Counsel to The Harris Law Firm, was one of several attorneys at the firm who attended this year's Colorado Family Law Institute in Breckenridge.
This premier conference for family law has become the annual must-attend event for those who work with the domestic relations community.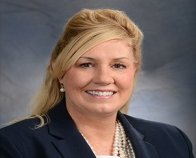 Family Law Attorney Kathy Nelson
The 16th annual event was presented by the CBA Family Law Section - In Cooperation with Colorado Bar Association CLE, and was attended by many Colorado professionals including Domestic Relations Law judges, attorneys, accountants, and therapists. The Institute has become a gathering place for family law practitioners to meet with and learn from some of the most knowledgeable and experienced judges, attorneys, and financial and mental health professionals in the region.
Kathy Nelson is one of the firm's most experienced attorneys and has more than 25 years of experience in the courtroom. She attended the University of San Diego Law School and received her Juris Doctor degree in 1990. She began her legal career as a deputy district attorney in California where she worked as a prosecutor for 8 years. When she returned to Colorado to raise her three sons, she decided to focus her attention on a career in domestic relations law. In this practice area, she continues to use her interpersonal skills to help her clients through the divorce process as amicably as possible. Some of her clients, however, still benefit from her considerable skills as a prosecutor since some family law cases still end up in the courtroom.
After having experienced her own divorce involving her three children, Kathy has made a commitment to practice family law exclusively. She understands the impact of divorce on children, and learned that there are ways to minimize the negative effect on children. Based on her own history, she can relate to her clients and help them understand that they too will survive the pain of divorce, heal from the experience, and move forward in a positive direction.
If you are interested in setting up a meeting with one of the family law attorneys at The Harris Law Firm, call us at (303) 622-5502, or you can fill out our online form to ask a free legal question.