The Harris Law Firm's Jenny Kang is Focused on Giving Back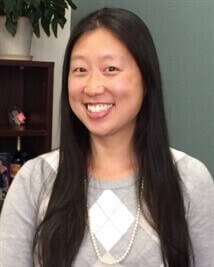 Jenny Kang, a paralegal with The Harris Law Firm, volunteers with the Family Tree's Next Generation committee to raise awareness and charitable funds. This committee is comprised of a dedicated group of young professionals whose mission is to work as a team to perpetuate and empower change the community.
The Family Tree's Next Gen Committee was created as an endeavor to involve and inform our young emerging leaders via community awareness, service, engagement, and participation. These young people work together with Family Tree and strive to bring community awareness and a lasting impact to issues that include child abuse, domestic violence and homelessness.
Many of those involved in Next Gen have developed a strong reputation of being community leaders by learning about their community and the challenges that are often hidden from public awareness. The participants in Next Generation committee have been provided with the opportunity to enhance their personal and professional skills as they connect and network with other community leaders.
The Next Gen Committee meets every other month starting in January of 2016. Meetings are 90 minutes long and will be held at a central location in the Denver Metro area. Committee members will spend from 3-7 hours each month on Next Gen business including meetings, volunteerism and outreach.
For more information about the Next Generation committee at the Family Tree, you can access their website at: http://www.thefamilytree.org/en/next-generation