The Harris Law Firm Continues to Offer Support to the Animals of the Evergreen Community
Jennifer Irwin, a paralegal at the firm's Evergreen office and strong advocate for our furry friends, recently attended the 3rd annual fundraiser for the Evergreen Animal Protection League (EAPL). The BBQ was hosted by Cactus Jack's in order to raise funds for this non-profit organization that has been working to find homes for abandoned, suffering, and lost pets since 1981. This organization also works to reunite pets with owners through lost and found efforts, provides financial assistance for neutering programs, and offers education programs to pet owners about proper care of their animals. The all-volunteer staff at the EAPL has been providing rescue, care, and shelter to animals and has been educating the community for over 30 years. All funding comes from donations from the Evergreen community and from the EAPL's fund raising efforts.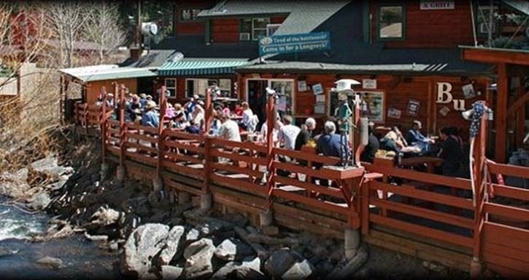 The Evergreen Animal Protection League BBQ fundraiser was hosted by Cactus Jack's restaurant in Evergreen.
Jennifer has been a resident of Evergreen, CO for the past six years, and has long been a believer of the "don't shop – adopt" policy when it comes to pets. So much in fact that she and her husband Tobin now have two rescue pets of their own. Jennifer has spent many hours of her time over the years volunteering at local animal shelters, participating in fund raising events for local shelters, and consistently donating goods to support non-profit agencies such as EAPL. An interesting family note about Jennifer Irwin, her mother-in-law works with adopted Australian Shepherds and has also trained them for search and rescue. Supporting animals is a heartfelt tradition in the Irwin family!
Related Posts:
Posted By
The Harris Law Firm P.C.
Categories:
Contact Our Colorado
Family Law Firm
If you are in need of a compassionate, skilled, and experienced Colorado family law attorney, The Harris Law Firm can help. If you have a legal question about a domestic relations issue, including divorce and the allocation of parental rights, please complete our contact form below. A member of our legal team will be in touch with you soon to arrange a private consultation with one of our experienced attorneys. Together we can find a resolution.