Rebecca Williams Attended the City Build Meeting at the Denver Partnership
Rebecca Williams, an associate at The Harris Law Firm's downtown office, attended the CityBuild meeting sponsored by the Denver Partnership on April 26. CityBuild Denver, a division of the Denver Partnership, is a group comprised of young and diverse individuals who are focused on building a better Downtown Denver. CityBuild was created to establish a platform for our future leaders to collaborate on important ways to shape Colorado's capital city.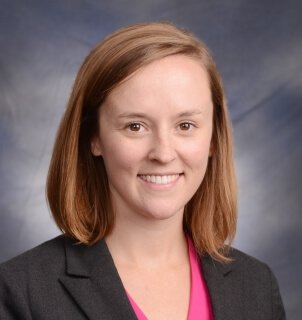 Attorney Rebecca Williams
According to the official website,
CityBuilders are a collection of nearly 1000 Millennials who are Denver's youngest movers and shakers of our community. This group is highly motivated and very passionate about their urban community and they are driven to make their home the best it can be.
The Downtown Denver Partnership understands the importance of connecting with those who will shape Denver's future and attracting a young and diverse audience. CityBuild hosts a multitude of special events throughout the year that are designed to inspire creativity and collaboration, and further the vision for city design, entrepreneurship, arts and culture, and a place for all us to take pride.
The Harris Law Firm is proud to support local organizations in order to help them build a stronger community. If you are interested in speaking with one of our Colorado family law attorneys today, give us a call at (303) 622-5502, and if you're interested in learning more about the legal assistance we can provide you and your family, send us your case information through our online form.
Related Posts:
Posted By
The Harris Law Firm P.C.
Categories:
Contact Our Colorado
Family Law Firm
If you are in need of a compassionate, skilled, and experienced Colorado family law attorney, The Harris Law Firm can help. If you have a legal question about a domestic relations issue, including divorce and the allocation of parental rights, please complete our contact form below. A member of our legal team will be in touch with you soon to arrange a private consultation with one of our experienced attorneys. Together we can find a resolution.