Peggy Walker Presents Divorce 101 Seminar on June 11th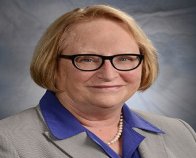 Please join Peggy Walker, a Colorado family law attorney with The Harris Law Firm and the Blue Iris for a comprehensive presentation about divorce at The Blue Iris's Divorce 101 seminar on Saturday, June 11th from 9 am to 1 pm. The Blue Iris's goal is to empower women at various stages of divorce through education, support and guidance to move toward a life of peace and well-being.
Margaret Walker, a Colorado family law attorney with The Harris Law Firm will be presenting with a panel of divorce attorneys on the different methods of approaching the process of divorce. Ms. Walker will explain alternative dispute resolution methods of agreements between pro se parties, mediation and Collaborative divorce and contrast those methods with the standard use of litigation. The program will also include other professionals including certified divorce financial planners and therapists. The presenters will also include a divorced individual who will comment on what she found helpful and what she would do differently. This program is a comprehensive look at the divorce process, and many professionals will be available provide insight support, and answers.
The event will be held on Saturday, June 11th from 9 am to -1 pm at 3773 Cherry Creek Drive North, in Suite # 290.
Posted By
The Harris Law Firm, P.C.
Categories:
Contact Our Colorado
Family Law Firm
If you are in need of a compassionate, skilled, and experienced Colorado family law attorney, The Harris Law Firm can help. If you have a legal question about a domestic relations issue, including divorce and the allocation of parental rights, please complete our contact form below. A member of our legal team will be in touch with you soon to arrange a private consultation with one of our experienced attorneys. Together we can find a resolution.